Central School of English - Londra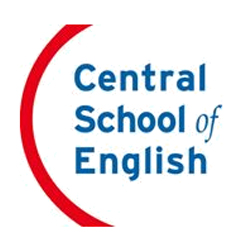 Central School of English - Londra
Okul Tipi: Şehir Merkezi.
" Central School of English 1968 yılında Londra'nın göbeğinde kurulmuş kaliteli bir dil okuludur. Her yıl İtalya, Fransa, Japonya, Rusya, İspanya, Almanya, Polonya ve Kore dahil olmak üzere 55 farklı ülkeden gelen 1.500 'den fazla öğrenci Central School of English'de dil eğitimi almaktadır. "
Dünyanın en heyecan verici başkentlerinden biri olan Londra her yıl milyonlarca ziyaretçiye ev sahipliği yapmaktadır. İlgi alanlarınız ne olursa olsun; tarih, kültür, tiyatro, opera, alışveriş, spor, yemek ya da moda bu harika şehirde zevk alacağınız bir şey bulacağınızdan emin olabilirsiniz. Central School of English Londra'nın merkezinde, Kuzey ve Orta hatlarda Tottenham Court Road Metro istasyonuna yakın konumda çekici bir modernize Victoria tarzı binada konumlanmıştır.
Sunulan Programlar:

Konaklama Türleri:
Aile Yanında
Yurt
Öğrenci Evleri
Öğrenci Rezidansları
Hotel
Sosyal Aktiviteler:
Her hafta sonu çevre kasabalara ve şehirlere geziler düzenlenmektedir. Ayrıca hafta içi derslerden sonra etkinlikler ve şehir içi geziler düzenlenmektedir.