Haber
Yurtdışında Hukuk İngilizcesi (Law English) Eğitimleri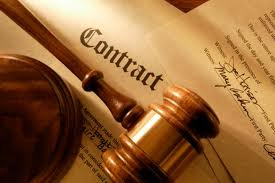 Yurtdışında Hukuk İngilizcesi (Law-Legal English) Eğitimleri

Yurtdışında Hukuk İngilizcesi kursları hukuk fakültesi öğrencileri, mezunları ve hukuk alanında çalışan profesyoneller için hazırlanmış olan özel kurslardır. Son zamanlardaki globalleşmenin etkisiyle yurtdışındaki şirketlerle iş yapan Türk firmalarında Hukuk İngilizcesi'ne hakim olan çalışanlara ciddi bir şekilde ihtiyaç duyulmaktadır. Hukuk İngilizcesine hakim olan avukatlar genellikle uluslararası projelerde çalışmakta ve genellikle yabancı dili olmayan hukukçulara göre çok daha yüksek maaşlar kazanmaktadırlar.

Hukuk İngilizcesi Kurslarının genel olarak içerikleri ve amaçları şu şekildedir;

· Hukuk terimlerini geliştirmek,

· Ticari ve hukuksal sözleşme hazırlamak,

· Resmi mektup hazırlamak,

· Müzakere becerilerini geliştirmek,

· İş hukukunu geliştirmek ve terimlerini öğrenmek,

· Genel ve hukuk İngilizcesini karşılaştırmak,

Hukuk İngilizcesi kursları, örnek olay incelemeleri, kanuni vaka analizleri, iletişim stratejileri, toplantı teknikleri ve müzakereler gibi hukukçular için gerekli tüm modülleri kapsamaktadır.

Yurtdışında Hukuk İngilizcesi alabileceğiniz bazı okul alternatifleri şunlardır;

İngiltere;

- Cambridge Law Studio
- London School of English

Amerika;

- University of California San Diego

Daha detaylı bilgi için hemen bizi arayın yada bilgi istek formunu doldurun biz sizi arayalım!