Makaleler
Cambridge Dil Okulları ve Dil Eğitimi Fiyatları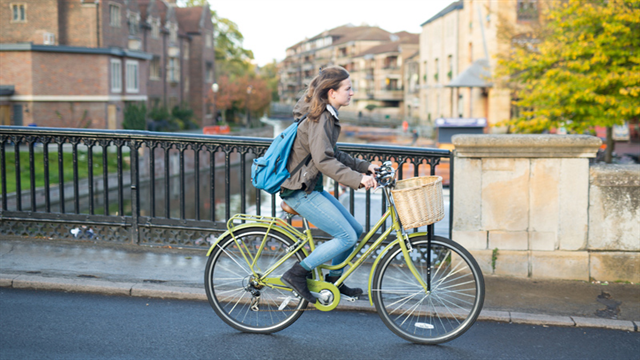 Cambridge, Birleşik Krallık'a bağlı İngiltere'nin bir şehridir. Şehir özellikle dünyanın en iyi okullarından biri olan Cambridge Universitesi ile bilinir. Cambridge şehri, Birleşik Krallık'ta Cambridgeshire vilayetinin idari merkezidir. Londra'nın 105 km kuzeyinde bulunmaktadır. Çok sayıda küçük kasabadan oluşan şehir uluslararası öğrencilere ev sahipliği yapmaktadır.
Cambridge dil okulları
şehrin dört bir yanına yayılmıştır ve dünyanın her yerinden gelen uluslararası öğrencllerle dolup taşmaktadır.
Şehir oldujça canlı ve kültürel bir hayata sahiptir. Şehir Cambridge Üniversite'si ile bilinmekle beraber çok sayıda aktiviteye de sahiptir. Cam nehrinde tekne turları, bisiklet turları, festivaller bunlardan bazılarıdır.
En iyi Cambridge Dil Okulları
İngilizce dil okulu
tercihi çok fazla faktöre dayanmaktadır. Okulların fiyat aralığı, öğretmenlerin sahip olduğu sertifikalar (CELTA, DELTA), sınıf kapasitesi, uluslararası öğrenci oranları gibi çok fazla faktör vardır. Cambridge sahip olduğu okul kalitesi ve çeşitliliğiyle öğrencilere istedikleri okul tipini sunmaktadır. Cambridge'deki en iyi okullardan bahsedecek olursak; Kaplan International English Cambridge, EC English Cambridge, St Giles International Cambridge, LSI Cambridge, Stafford House Cambridge, Regent Cambridge, Bell International Cambridge, Studio Cambridge, Cambridge Academy of English, OISE Cambridge, Eurocentres Cambridge okullarımızdan bazılarıdır.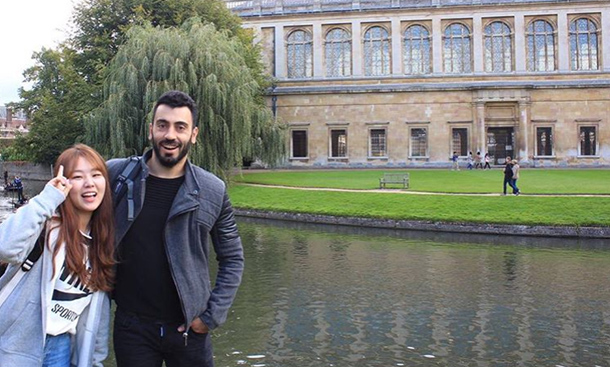 Cambridge Dil Eğitimi Fiyatları
Cambridge dil okullarının haftalık fiyatları 250 – 450 GBP aralığında değişmektedir. Öğrenciler dilerlerse yeterli İngilizce seviyesine sahip olmaları durumunda IELTS, TOEFL gibi sınavların da eğitimlerini alabilmektedirler. Cambridge'de konaklama fiyatları ise konaklama tipine göre (aile yanı konaklama ya da yurt konaklaması) 185 – 350 GBP aralığında değişmektedir. Öğrenciler kendileri oda kiralama opsiyonları ile daha uygun seçenekler bulabilmektedirler. Cambridge'de yaşam maliyetleri haftalık olarak düşünülürse yaklaşık olarak 150 – 200 GBP bandındadır.

Cambridge Dil Eğitimi ve Çalışma İzni
Cambridge'de dil eğitimi alırken çalışma izni bulunmamaktadır. Cambridge'de dil eğitimi almak isteyen öğrencilerin öğrenci vizesine başvurmaları gerekmektedir. 6 aya kadar olan eğitimlerde Short Term Study Visa başvurusu yapılmaktadır. 6 aydan daha uzun dil eğitimlerinde ise 11 aylık uzun dönem vizeye başvurulmaktadır.

Cambridge Öğrenci Hayatı
Cambridge'de dil eğitimi alırken yapılabilecek çok fazla aktivite mevcuttur. Şehrin en bilindik yüzü tabii ki Cambridge Üniversitesi'dir. Şehirde gezebileceğiniz ve görmeden gelmemenizi önereceğimiz yerler şunlardır:
-
The Backs Great St. Mary's Church
-
The Sedgwick Museum of Earth Sciences
-
The Museum of Archaeologyand Anthropology,
Cambridge'de yapacağınız bu geziler esnasında ve eğitim sürecinizde uluslararası öğrencilerle hem kültürler arası etkileşimde bulunma şansınız olacak hem de okulda almış olduğunuz İngilizce eğitimi pratikte çok daha güçlü bir hale getirme şansını elde etmiş olacaksınız.