Makaleler
Bir dil Bir İnsan, İki Dil İki İnsan...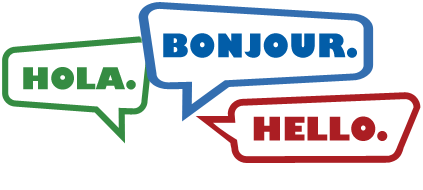 Yazıma bir psikolog ve dil bilimci olan Frank Smith'in "You can't see other people's point of view,when you have only one language-Tek dil konuşan insanlar diğer insanların bakış açılarını göremezler" sözüyle başlamak istiyorum. Ben kendimi dil bilmek konusunda şanslı olarak görüyorum çünkü 6 yaşından itibaren İngilizceyi çok iyi ve uygun şartlarda olmasa da öğrenmeye çalışmak diğer insanların bakış açısıyla olaylara bakma yeteneğime katkısı olduğu yadsınamaz bir gerçek.

İngilizceyi ilk öğrendiğim dönemlerde sadece Türkçe bilen insanlarla bu dili konuşmaya çalışmak benim ve arkadaşlarım için tam bir işkenceydi. Bunun nedeni hem küçük olmamız, hem de ortak dil konuşan bizlerin bilmediğimiz bir dilde anlaşmaya çalışmamızdı. Bize bu dili öğreten kişiler bize anlamlı bir ortam oluşturamamalarıydı. Ne zaman ki turistik bir yere gittik ve ana dili Türkçe olmayan insanlarla bu dili konuşmaya başladık işte bu saatten sonra dil öğrenmek bizler için zevkli bir hale gelmeye başlamıştı. Ayrıca dil öğrenmek zevkli bir hale geldikten sonra başka ülkeden insanlarla tam hakim olmadığımız bir dilde arkadaşlıklar bize çok şey kattı ve o zaman daha iyi kavradık ki ne kadar çok dil o kadar farklı milletten insanlarla kurulan arkadaşlık, dostluk ve genişleyen bir bakış açısı.

Bu ve bunun gibi artırabileceğimiz nedenlerden dolayı eğer hayata farklı açılardan bakmak, yaşam kalitenizi arttırmak ve eşsiz dostluklar kurmak isteyenler için yurtdışı deneyiminin vazgeçilmez bir seçenek olduğunu belirtmek isterim.

Nadir Fırat
Yurtdışı Eğitim Danışmanı
+90 232 464 78 64