OISE - Londra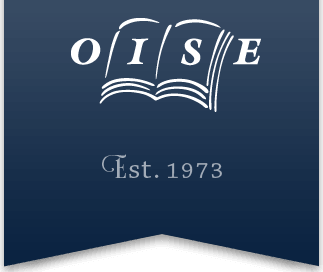 Okul Tipi: Şehir Merkezi.
Sınıf Kapasitesi: 4
" OISE 1973 yılında tek merkeziyle güçlü bir eğitim ilkeleri üzerine kurulmuş ve mükemmel eğitimiyle uluslarası tanınmış bir kurum haline gelmiştir. Şuanda Londra, Oxford, Cambridge, Boston, Montreal ve Heidelberg'de merkezleri bulunmaktadır. OISE'nin misyonu, öğrencilere gelecekteki yaşamında ilham verici ve zorlukların üstesinden gelebilecekleri sonuç odaklı dil eğitimi vermektir. Okulun yaş ortalaması 30'dur ve öğrencileri genellikle yöneticiler ve profesyonellerden oluşmaktadır. "
OISE Londra Okulu, Londra'nın merkezinde öğrencilerin ilgisini çekecek ve çeşitli ihtiyaçlarını giderebilecekleri harika bir konumda bulunmaktadır. Londra'nın merkezinde baştan başa cam ve ahşaptan oluşan aydınlık, havadar, güzel sınıflardan oluşan 4 katlı butik bir okuldur. Okul Soho, BBC Genel Müdürlüğü, British Museum' a yakın mesafede Fitzrovia'da bulunmaktadır. Londra İngiltere'nin uzun bir geçmişi ile eşanlamlıdır, öğrenciler Tower of London, Westminster Abbey, Hampton Court, Buckingham Palace ve Parlamento Binasını zevkle ziyaret edebilirler. Londra'da National Gallery, the Royal Academy of Arts ve the Science Museum bulunmaktadır.
OISE Londra'nın hedefi, öğrencilerin İngilizce becerilerini geliştirmek ve onları güzel İngilizce konuşan kişiler haline getirmektir. Dersler en fazla 4 kişiden oluşan gruplar halinde, bire bir koçluk sistemiyle işlenmektedir. Bu program öğrencilerin hedeflerine ulaşmaları için onları teşvik etmek ve tam olarak kişisel ilgi sunmak için tasarlanmıştır.
OISE Language Coaching Bünyesinde Sunulan Özel Programlar:
Finance
Banking
Commerce
Human Resources
Marketing
Law
Media
Diplomacy
Fashion & Retail
Oil & Gas
Engineering
Medicine
Pharmaceuticals
Healtcare
Tourism
Sunulan Programlar:

Konaklama Türleri:
Aile Yanında
Öğrenci Rezidansları
Hotel
Okul Olanakları:
Kafeterya
Sosyal Aktiviteler:
OISE Londra sosyal programları, Londra'nın kültürünü ve günlük yaşamını öğrencilere tanıtmak ve İngilizce konuşmaya teşvik etmek amacıyla özenle hazırlanmıştır. Hafta içi her akşam en az bir öğretmen eşliğinde aktiviteler düzenlenmektedir. Yerel restoranlarda yemek yeme, Covent Garden, Big Ben, the London Eye, Chinatown gibi yerlere yürüyüşler, Galeri ve Müze ziyaretleri ve Sinema, Tiyatro etkinlikleri düzenlenmektedir. Haftasonları diğer şehirlere geziler düzenlenmektedir.