London School of English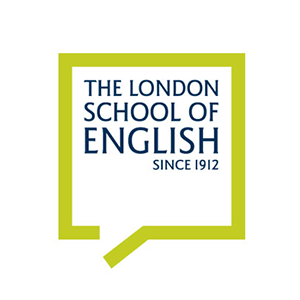 Kuruluş Tarihi: 1912
Akreditasyonlar: British Council, Fadaf (Fachverband Deutschals Fremdsprache), English UK, Quality English, IALC.
1912 yılında kurulan London School of English, Londra'nın merkezinde, aynı zamanda gürültüden ve kalabalıktan uzak olmayı başarabilen iki muhteşem kampüsü ile, öğrenimini ciddiye alan yetişkinlere çeşitli kurslar sunmaktadır.
London School of English'i rakiplerinden ayıran 10 temel neden:
Ücretsiz öğle yemeği: Tüm kurs çeşitleri okulun kendi restorantında ücretsiz öğle yemeği içermektedir.
Ücretsiz online eğitim: Okuldaki eğitimini bitiren tüm öğrencilere kurstan sonra 3 ay çevrimiçi öğrenme platformuna erişim şansı verilmektedir.
Mükemmel lokasyonlar: Okul şehir merkezine yakın fakat rahatlık hissi verecek ve kalabalıktan uzakta olacak mesafede bulunmaktadır.
Rakipsiz bir deneyim: 100 yılı aşkın deneyimiyle kalitesinden ödün vermeyen bir dil okuludur.
Olgun ve motive öğrenciler: Okul 20-24 yaş arası bir çok öğrenciye sahip olmasına rağmen, Westcroft Meydanı'ndaki merkezde ortalama yaş 28, Holland Park Gardens merkezinde ise ortalama yaş 38'dir. Sonuç ciddi ve motivasyonun yüksek olduğu bir ortamda saygılı bir eğitim sisteminin olduğudur.
Yerel Konaklama: Okulun sunduğu tüm konaklama seçenekleri her iki merkeze de kolayca ulaşılabilir bölgelerdedir.
Özel Ders: 'Tek beden herkese uyar.' tarzında standart dil okulları herkese uygun değildir. Bu nedenle ihtiyaca uygun özel ders seçeneği de bulunmaktadır.
İlerleme: Okul öğrencilerine mümkün olduğunca hızlı bir gelişme sağlamak için farklı methodlarda eğitim sunmaktadır.
Akreditasyonlar: Okul saygın akreditasyonl kuruluşları tarafından düzenli olarak denetlenip kontrol edilmektedir.
Tam 60 dakika: Okulların çoğu 45-50 dakikalık dersler sunarken LSE'de dersler 60 dakika olarak tam 1 saat sürmektedir.
London School of English dil okullarının tüm listesine aşağıdan ulaşabilirsiniz.