The Language Gallery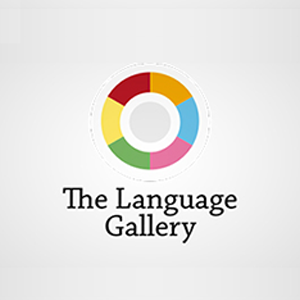 Akreditasyonlar: British Council, Languages Canada, EAQUALS, English UK.
The Language Gallery her yıl 40'ın üzerinde ülkeden öğrenciyi ağırlayarak çok uluslu bir ortamda dil eğitimi vermekte olan bir kurumdur. Haftada 15, 20, 25, 30 veya 35 saatlik egitim alma seçenekleriyle ve öğrencilere istedikleri hafta bir sınıftan diğerine geçebilme imkanı sağlayarak esnek bir program sunmaktadır. İngilizcenin tüm egitim seviyeleri sunulmakla birlikte, dersler sabah, öğlen ve öğleden sonra sınıflarında alınabilir. Grup çalışması ve sınıf tartışmaları yoluyla öğrencilerin aktif bir şekilde derse katılımı ve pratik yaparak öğrenmeleri sağlanmaktadır.

İngiltere'de; Londra, Birmingham ve Manchester'daki kampüslerde, İngilizce'nin anavatanında eğitim almayı tercih edebilir veya doğal güzelliklerin ve modern şehirlerin bir arada bulunduğu Kanada Toronto'da dil becerilerinizi geliştirmeyi tercih edebilirsiniz.

Diğer öğrenciler ile etkileşime gecerek İngilizcenizi geliştirebilmeniz adına düzenli olarak geziler ve çeşitli etkinlikler düzenlenmektedir. Popüler gece kulüplerinde düzenlenen etkinliklere ücretsiz giriş kuponu ve büyük indirimler sunan okul, şehiriçinde ya da çevre şehirlerde sosyal ve kültürel turlar, okulda film izleme etkinlikleri, partiler ve daha birçok faaliyet düzenlemektedir.

Akreditasyonlar ve üyelikler: British Council, Business English UK, English UK, EAQUALS, Trinity College London, University of Cambridge ESOL Examination, Languages Canada

The Language Gallery tarafından sunulan kurs seçenekleri:

Genel İngilizce
Konuşma

İletişim becerileri

Birebir dersler

Özel grup dersleri
Akademik amaçlı İngilizce
IELTS hazırlık

Akademik İngilizce

University access programme

TOEFL hazırlık

University Pathway programme

Evening IELTS hazırlık

Evening academic writing
İş amaçlı İngilizce
İş İngilizcesi

Özel amaçlar için İngilizce

Business English plus ESP

İş İngilizcesi akşam programı

Work and Study

Business Communication
Executive Centre
Executive English

Leadership and Management
Modern foreign languages
Genel İspanyolca akşam programı

Birebir İspanyolca

Genel Almanca akşam programı

Birebir Almanca

Genel İtalyanca akşam programı

Birebir İtalyanca

Genel Arapça akşam programı

Birebir Arapça

Genel Fransızca akşa programı

Birebir Fransızca
Teacher Training
CELTA
The Language Gallery dil okullarının tüm listesine aşağıdan ulaşabilirsiniz.