Mentor Language Institute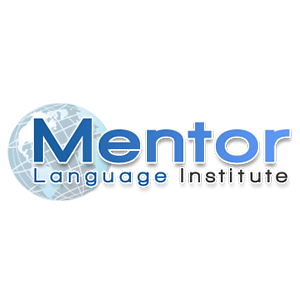 Mentor Language Institute
Akreditasyonlar: ACCET, NAFSA.
Mentor Language Institute, Los Angeles'ta yer alan iki farklı şubesiyle İngilizce dil eğitimi vermekte olan bir dil okuludur. Hem Hollywood kampüsü hem de Beverley Hills kampüsü dünyaca ünlü eğlence merkezleri, caddeler, restaurantlar ve daha birçok turistik mekana yürüme mesafesindedir. Zengin eğitim programlarının yanısıra ders sonrası sosyal aktiviteyle dolu bir etkinlik programı sunulmakta bu sayede öğrencilerin konuşarak İngilizce pratik yapmaları teşvik edilmektedir.

US Student Services tarafından MLI öğrencileri için aile yanı veya yurt konaklaması sağlanmaktadır.

Mentor Language Institute ACCET tarafından akredite edilmiş olup, NAFSA, ETS ve TESOL gibi derneklere de üyedir.

MLI tarafından sunulan programlar:

• ESL (English as a Second Language Program) - 20 saat/hafta
• TOEFL (Test of English as a Foreign Language) – 18 saat/hafta
• Business Communication Program – 20 saat/hafta
• Business English + TOEIC (Test of English for International Communication) – 20 saat/hafta
• GMAT (Graduate Management Admission Test) – 18 saat/hafta
• GRE (Graduate Record Examination) – 18 saat/hafta
Mentor Language Institute dil okullarının tüm listesine aşağıdan ulaşabilirsiniz.