Milner International College of English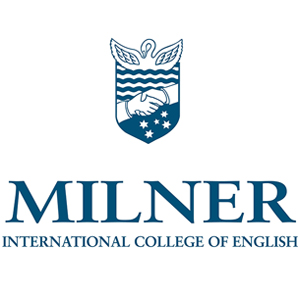 Milner International College of English
Kuruluş Tarihi: 1984
Milner International College of English Avustralya'da kendi türünün en eski kolejidir. Warren ve Rose Milner tarafından 1984 yılında Perth'de kurulmuştur ve halen aile tarafından yönetilmektedir.
Akreditasyonluklar: Cambridge English Language Assessment, English Australia, Australian Government.
Neden Milner?
Deneyim. Milner ailesi 30 yıldır öğrencilerini eğitmekle oyalandı.
Şehrin merkezinde.
Öğrenciler 40 faklı ülkeden gelmektedir.
Federal ve Eyalet yetkilileri tarafından Akredite ve Kayıtlı.
Herhangi bir Pazartesi günü başlayabilirsiniz.
Milner'ı diğerlerinden ayıran nedir?
Haftada 23 saatlik eğitim
İsteğe bağlı olarak haftada 10 saat kendi kendine erişim
Haftada 2 kez ücretsiz telaffuz dersleri
Ücretsiz Gym üyeliği
Ücretsiz Wifi ve internet.
Ucuz toplu taşıma
Ücretsiz 3 saat çevrimiçi deneme dersi.
Milner International College of English bünyesinde sunulmakta olan kurs programları:
Genel İngilizce
Cambridge PET, FCE, CAE ve CPE
IELTS
Au-Pair/Eğitim Programı
CELTA
MMOOT
Milner International College of English dil okullarının tüm listesine aşağıdan ulaşabilirsiniz.