CultureWorks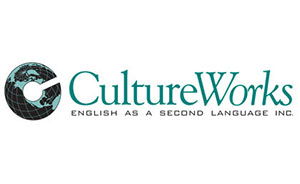 Kuruluş Tarihi: 1998
Akreditasyonlar: Languages Canada.
CultureWorks Ottowa'da Carleton University, Oshawa'da University of Ontario Institute of Technology ve Durham College, London'da King's Western University College, Brescia University College ve Western University kampüslerinde kaliteli İngilizce Dil ve Akademik amaçlı İngilizce programları sunan Kanadalı bir dil okuludur. Kurulduğu 1998 yılından bu yana, EAP programıyla binlerce uluslararası öğrenciyi Kanada'daki lisans ve lisansüstü sınıflara başarılı bir şekilde hazırlamıştır.
CultureWorks'un Kanada'da altı üniversite ve kolejle olan partnerliği sayesinde, partner üniversitelere başlamadan önce güvenli ve sıcak şehirlerde CultureWorks programlarına başlayarak şartlı kabul alabilirsiniz.
CultureWorks'ün öne çıkan özellikleri:
Lisans ve lisansüstü programlara şartlı kabul
Kanada üniversite ve kolejlerinde Akademik Amaçlar için İngilizce Kursları (EAP)
IELTS ve ya TOEFL'a ihtiyaç duymadan Kanada üniversitelerine doğrudan geçiş
320 civarında üniversite ve kolej programları
Kanada kültürünü keşfedin ve Kuzey Amerika akademik becerilerinizi geliştirin
Kayıt ücreti ödemeyin
Üniversite tesisleri ve servislerine erişim sağlayarak kampüs hayatının bir parçası olun
CultureWorks tarafından sunulan kurs programları:
Academic Listenin & Speaking
Academic Reading
Academic Writing
Academic Grammar
Independent Study
Pronunciation & Conversation
The Daily Boomalang
Canadian Cultural Studies
IELTS
Business & Management
Engineering & Technology
CultureWorks dil okullarının tüm listesine aşağıdan ulaşabilirsiniz.