The Language Academy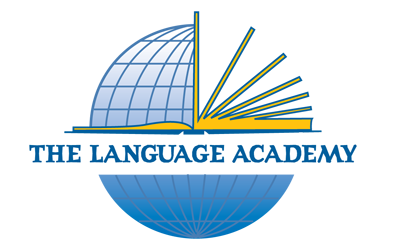 Akreditasyonlar: ACCET.
The Language Academy, uluslararası öğrenciler ve şirket yöneticileri için önde gelen bir İngilizce dil okuludur. Okulun kişisel ilgi ve kaliteli öğretim önceliği vardır. Öğrenmenin öğrenciler için ne kadar önemli olduğu bilinmektedir. The Languaga Academy'nin İngilizce öğrenme ve öğretme yaklaşımı öğrenen merkezlidir. Tüm öğretmenler öğrencilerin ihtiyaçlarına, ilgi alanlarına ve hedeflerine odaklanır. Tüm öğrenciler kültürel faaliyetlere ve Amerika gezilerine aktif olarak katılmaya teşvik edilmektedir.
The Language Academy öğretmenleri ve danışmanları kurs boyunca ilerlemenizi ve etkili öğrenme sürecinizi kontrol edecek ve emin olacaktır:
Dikkatli değerlendirme ve ilk test doğru seviyeye yerleşmenizi sağlar
Eğitim danışmanları öğretmenlerinizle kurs boyunca ilerlemenizi izleyecektir
Her sınıfta haftalık olarak ders malzemeleri yenilenir.
Öğretmenler ve yönetim size konaklamanız boyunca tavsiye ve pratik rehberlik hizmeti vermek için hazır bulunacaktır.
The Language Academy bünyesinde sunulan kurs programları:
General English
General English Intensive
General English Platinum
General English Group
University Preparation
Executive English
Private English
TOEFL Preparation
TOEIC Preparation
IELTS
Cambridge Exam Preparation
The Language Academy dil okullarının tüm listesine aşağıdan ulaşabilirsiniz.