Sprachcaffe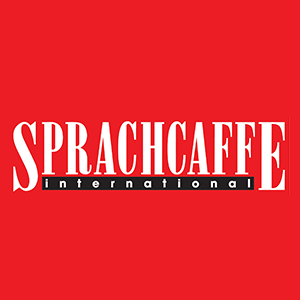 Kuruluş Tarihi: 1983
Akreditasyonlar: British Council, ACCET, Languages Canada, FELTOM, Institudo Cervantes Centro Acreditado, ISO.
1983 yılında kurulmuş olup 30 yılı aşkın süredir İngilizce, İspanyolca, Fransızca, İtalyanca, Almanca, Çince veya Arapça dil eğitimi veren Sprachcaffe, dünyanın pek çok farklı bölgesindeki tatil mekanlarında 30'un üzerinde dil okuluna sahiptir. Sloganı ise "Dil öğren ve insanlarla tanış"tır. Her yıl yaklaşık 40,000 kadar öğrencisi memnuniyetini beyan etmektedir. Dersler konuşma ve rahatlık odaklı, dil bilgi ve becerisinin keyifli bir şekilde geliştiği bir sisteme dayanmaktadır.

Sprachcaffe aralarında FIYTO (Federation of International Youth Travel Org.), ALTO (Association of Language Travel Organisations) ve FDSV (Fachverband Deutscher Sprachreiseveranstalter)'nin bulunduğu uluslararası kuruluşlar tarafından tanınmıştır. Aynı zamanda ISO ve DIN sertifikalarına sahiptir ve aralarında British Council ve Instituto Cervantes in Spain gibi seçkin kuruluşlar tarafından yetkilendirilmiştir.
Dil kursundan sonra gündelik aktiviteler, ek dersler, gezi, eğlence, boş zamanlarınızda yabancı dil pratiği Sprachcaffe'nin düzenlediği okul dışı aktiviteler olup ev sahibi ülkede gerçek yaşamı keşfedip, gelenek ve kültürüyle eğlenirken, aynı zamanda dünyanın her yerinden yeni insanlarla tanışıp, arkadaş canlısı bir ortamda dilinizi geliştirmenize olanak sağlamaktadır.

Sprachcaffe tarafından sunulan kurs seçenekleri:
Standart kurs

Yoğun kurs

Süper yoğun kurs

Part time dil kursu

İş İngilizcesi

Uzun dönem kurs

Öğleden sonra kursu

Çok destinasyonlu kurslar (İngilizce ve İspanyolca)

Sınav hazırlık kursu

Birebir kurs
Bunların dışında:
Küba'da dans & vurmalı çalgılar kursları

Meksika'da yemek & dans kursları

İtalya'da yemek kursu

Malta'da dalış kursu

Çin'de Tai Chi & resim kursu
Sprachcaffe dil okullarının tüm listesine aşağıdan ulaşabilirsiniz.