Lewis School of English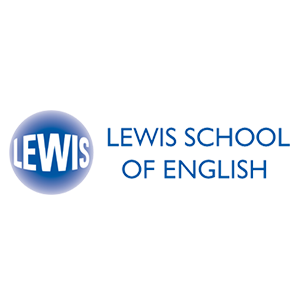 Kuruluş Tarihi: 1976
Akreditasyonlar: British Council, English UK, Quality English.
30 yıldır öğrencilerine İngilizce eğitim veren The Lewis School of English İngilizce Dil Okulu Southampton şehir merkezinde bulunmaktadır. Öğrenci ortalamasının 70 – 90 olduğu okulda öğrenci sayısı yaz aylarında 140 öğrenciye kadar çıkmaktadır. Okulda yaş ortalaması ise 18 – 30'dur.
Lewis School of English'i seçmek için sebepler:
British Council onaylı: The Lewis School of English British Council tarafindan onaylıdır ve English UK üyesidir.
ISI denetim mükemmel puan: Okul Nisan 2012 yılında Bağımsız Okullar Müfettişliği (ISI) tarafından denetlenir ve tam üç kategoride en yüksek puanı almıştır.
Sıcak, samimi ve bağımsız: Butik bir okul olan Lewis School of English, öğrenci odaklıdır. Öğrencileriyle büyük bir aile gibi olmayı benimsemiştir.
Farklı milletlerden bir çok öğrenci: Her yıl yaklaşık 50 farklı milletten öğrenci ağırlamaktadır.
Ücretsiz çalışma desteği: Öğrenciler derslerin yanı sıra, ücretsiz eğitim klüplerine katılabilir. Haftada 3 defa 1er saatlik seanslardan oluşan eğitim klüpleri öğretmenler liderliğinde gerçekleştirilir. Bunlar konuşma klübü, Film-Fluency ve dilbilgisi Clinic- rehberli bireysel çalışmalardır.
Canlı aktivite programı: Okul ​geziler, partiler ve diğer sosyal etkinliklerle öğrencilerine eğitiminlerini güçlendiren aktiviteler sunmaktadır.
Mükemmel lokasyon: Güzel bir parkın karşısında bulunan okul, şehrin merkezindeki mağazalara ve otobüs duraklarına sadece 2 dakikalık yürüme mesafesindedir.
Solent Üniversitesi'nin yanında: Şehrin iki üniversitesinde eğitim almak için bir çok öğrenci okulun IELTS kursunu takip etmektedir.
Güney sahil kenti Londra'dan sadece 75 dakika: İngiltere'nin güney kıyısında büyük bir ticaret merkezi ve üniversite kenti olan Southampton, modern ve tarihi birleştiren ideal bir konumdadır.
Lewis School of English dil okullarının tüm listesine aşağıdan ulaşabilirsiniz.