Malaca Instituto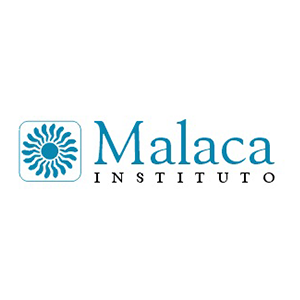 Kuruluş Tarihi: 1971
Akreditasyonlar: EAQUALS, Institudo Cervantes Centro Acreditado, IALC.
Uluslararası alanda İspanya'daki en iyi dil okulu olarak tanınan Malaca Instituto, 1971 yılında kurulmuştur. İspanyolca Dil Eğitimi'nde kalite garantisi olan EAQUALS'I alan ilk dil okuludur. 30 yılı aşan tecrübesi ile her sene 3000 kadar öğrenciye İspanyolca kursları vermektedir. Malaca Instituto 16 yaşından 90 yaşına kadar her yaştan yetişkin öğrenciye pek çok seçenekle İspanyolca dil eğitimi vermektedir.

Malaca Instituto öğrencilerinin eğlenceli vakit geçirmeleri için konser, tiyatro, sinema, kültürel sohbet, gezi etkinliklerinden oluşan sosyal aktivite programı düzenlemektedir. 10 dk yürüme mesafesinden başlayan uzaklıkta apartman konaklamalar ve aile yanı konaklaması mevcuttur.

Akreditasyonlar, üyelikler: Instituto Cervantes, EAQUALS, IALC, DIN Geprüft, FEDELE
Ödüller: Language Travel Magazine Star Awards En İyi İspanyolca Dil Okulu 2007,2009, 2010, 2012, 2013

Kurs Programları:
Certificate of Spanish as a Foreign Language (DELE)

Commercial or business Spanish

Hispanic Studies

Intensive and superintensive

Master Class

Private lessons and closed groups

Spanish and cooking

Spanish and dance

Spanish and Internships

Spanish education access

Spanish for teachers

Summer courses
Malaca Instituto dil okullarının tüm listesine aşağıdan ulaşabilirsiniz.