F+U Academy of Languages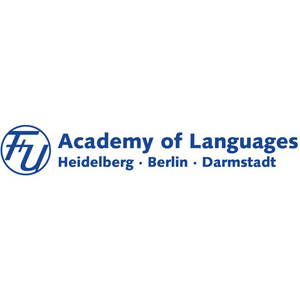 Kuruluş Tarihi: 1980
F+U Academy of Languages Avrupa'nın en büyük dil okullarından birisidir ve dünyanın dört bir yanında ortaklara sahiptir. Akademi, 1980 yılında kurulmuştur ve Almanya'nın önde gelen eğitim sağlayıcılarından birisidir ve kar amacı gütmeyen F+U şirketler grubunun bir parçasıdır.
F+U'yu seçmeniz için önemli olan kriterler
Çok çeşitli eğitim yetkisi: F+U ,üniversite,meslek yüksek okulu, meslek akademisi, lise (Gymnasium), lise (Realschule) ve diğer çeşitli alanlarında meslek eğitimi vermektedir.
TOEFL® , TestDaF, DSH (i. A.Mittweida Üniversitesi), TestAS, TOEIC®, LCCI, OnDaF, ECDL ,diğer sınavlar ve testler için sınav merkezidir
Devletçe tanınmış Yabancı Dil Meslek Okulu'dur.
Üyelik ve ortaklıklar: FaDaF; VDP; Eurohodip; DRV; Istituto Italiano per gli Studi Filosofici ve diğerleri
Tüm diller için yıl boyunca uygulama garantisi.
Kendine ait öğrenci yurtları,daireleri ve aile yanında kalma imkânları sunmaktadır.Ayrıca, F+U'ya ait "Bayrischer Hof" otelinde çeşitli oda seçenekleri (300 oda) mevcuttur
Uluslararası kuruluş (120 ülkeden gelen 6500 öğrenci).
Almanya'nın en güzel şehirlerinden birinde merkezi konumdadır.
Kaliteli hizmet karşılığı,uygun bir fiyat sunmaktadır
F+U Academy of Languages dil okullarının tüm listesine aşağıdan ulaşabilirsiniz.