F+U Academy of Languages - Berlin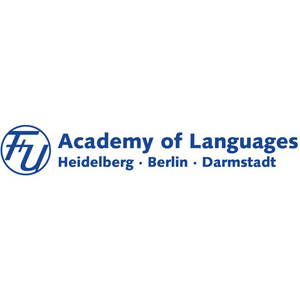 F+U Academy of Languages - Berlin
Okul Tipi: Şehir Merkezi.
" F+U Academy of Languages Avrupa'nın en büyük dil okullarından birisidir ve dünyanın dört bir yanında ortaklara sahiptir. Akademi, 1980 yılında kurulmuştur ve Almanya'nın önde gelen eğitim sağlayıcılarından birisidir ve kar amacı gütmeyen F+U şirketler grubunun bir parçasıdır. "
Berlin Duvarı'nın yıkılmasından bu yana Berlin, 21. yüzyıl dünya kenti olarak yeniden tanımlanmıştır mimari ve kültürel açıdan yenilenmeler geçirmiştir. Berlin, 150'den fazla konser salonu ve tiyatro, üç opera binası, 200 müze ve sanat koleksiyonu, 440 galeri, 6000'in üzerinde çağdaş sanatçının eserlerini sergiliyor ve Berghain'de dahil olmak üzere dünyanın en popüler gece hayatlarından birisine sahip olarak on iki milyondan fazla kişinin ziyaretine uğruyor.
F+U Academy of Languages Berlin dil okulu,
2013 yılından bu yana akademik açıdan zorlayıcı dil kurslarını sunmaktadır. En son teknolojiden ve bilgisayar programlarından faydalanılarak en kaliteli
Almanca dil eğitimi
sunulmaktadır. Okul, ünlü Berlin Gendarmenmarkt'ın yanında yer alan "Stadtmitte" metro istasyonunun yakınında bulunmaktadır. Taksi durakları ve otoparklar yakınlardadır. Mükemmel toplu taşıma bağlantıları bulunmaktadır.
Sunulan Kurslar:
German as a foreign language (DaF)
English / German plus English
Individual Lessons
TestDaF
DSH
TELC
TELC C1 Hochschule
TOEFL
TOEIC
Konaklama Türleri:
Aile Yanında
Öğrenci Evleri
Öğrenci Rezidansları