ActiLingua Academy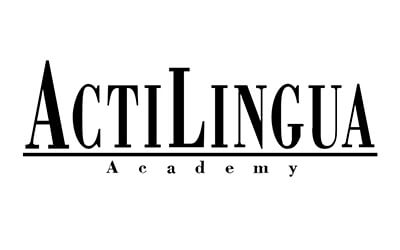 Kuruluş Tarihi: 1988
ActiLingua Academy
, 1988 yılında açılmasından bu yana, başarılı bir şekilde Almanca kursları, ideal bir öğrenim ortamı ve modern öğretim materyalleri ile bir
Avusturya'da dil okulu
olarak hızla dünya çapında bir üne kavuşmuştur. ActiLingua, Viyana'da birinci sınıf yerlerde üç okulda dil eğitiminin en iyi standartını, cazip bir sosyal programı ve ev sahibi ailelerle, apartmanlar veya öğrenci evlerinde ya da sahibi olduğu ActiLingua Residence'teki seçkin konaklama seçeneklerini sunmaktadır. Viyana'nın en prestijli dil okullarından biri olan ActiLingua Academy'nin
Almanca dil kursları
ile Alman dilini gerçek Viyana atmosferinde öğreneceksiniz. Avusturya/Viyana'daki ActiLingua Academy, 20 yılı aşkın tecrübesi ile Almanca'yı öğreneceğiniz adrestir.
Akreditasyonluk ve üyelikler
: IALC, Campus Austria, OSD examination centre
ActiLinuga Academy'nin sunduğu kurslar
:
Standard German
Long-Term standard German
Intensive German
Long-Term intensive German
Super-Intensive German
Individual German
University Preparation and Enrolment Guidance
German and Work Experience
German and Music
Certificate Preparation Course
German Teachers' Course
Business German
Family Programme
German and Wintersports
Holiday Course 16-19 Years
Summer School 12-17 Years
ActiLingua Academy dil okullarının tüm listesine aşağıdan ulaşabilirsiniz.