Castle School of English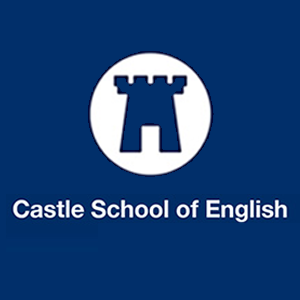 Kuruluş Tarihi: 2003
Akreditasyonlar: British Council, English UK.
Castle School of English 2003 yılında Andrew Caldwell ve Devrim Güven tarafından kurulmuş ve kaliteli eğitim anlayışı sayesinde hızlı bir şekilde her geçen gün büyümektedir.
Tüm salon ve sınıflarda internet erişimi olan, en uygun aydınlatmaya sahip, merkezi ısıtmalı, küçük bir bilgisayar odası, kantini olan bir egitim ortamına sahiptir. Anadili İngilizce olan tecrübeli ve profesyonel öğretmenleri öğrencilerinen verimli şekilde eğitimden faydalanabilmeleri için hevesli ve son derece yardımseverdirler. Bunun yanında öğretme becerilerini sürekli geliştirmek ve eğitimde en son teknikleri takip edebilmek adına düzenli olarak mesleki eğitimlere katılmaktadırlar. Öğrencilerin motivasyonunu artırmaya ve ilgisini sağlamlaştırmaya yardımcı teknikler uygulanmaktadır ve sosyal etkinlikler ihmal edilmemektedir.
Tüm Castle School öğretmenleri, TEFL (Yabancı Dil Olarak Ingilizce Öğretimi) yeterliliğine ve yüksek eğitim düzeyine sahiptir. Çoğu öğretmen, DipTESOL (Ana Dili Ingilizce Olmayanlara Ingilizce Öğretimi) ya da DELTA (Yetişkinlere Ingilizce Öğretme Diploması) ögretim belgesi alarak ögretme yeterliliklerini daha ileri seviyeye taşımışlardır.
•Standart ve yoğunlaştırılmış olmak üzere tam gün kurslar,
•Cambridge ve diğer sınav hazırlık kursları,
•Yarım gün kurslar,
•İngilizce yeterlilik sertifikaları kursları,
•İş İngilizcesi, Konuşma ve telafuz kursları ve birebir gibi özel ders seçenekleri okul bünyesinde verilmekte olan kurslardır.
Castle School of English dil okullarının tüm listesine aşağıdan ulaşabilirsiniz.