Castle School of English - Brighton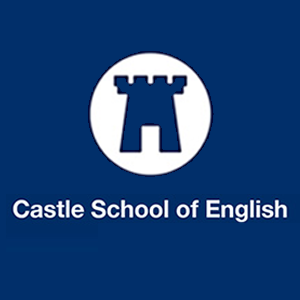 Castle School of English - Brighton
Okul Tipi: Şehir Merkezi.
Okul Kapasitesi: 80 öğrenci
Sınıf Kapasitesi: Ortalama 8 öğrenci
" Castle School of English 2003 yılında Andrew Caldwell ve Devrim Güven tarafından kurulmuş ve kaliteli eğitim anlayışı sayesinde hızlı bir şekilde her geçen gün büyümektedir. "
Churchill Meydanı'nda bulunan ana Brighton Alışveriş Merkezine oldukça yakın bir mevkide ve tren istasyonuna sadece 10 dakikalık yürüme mesafesinde yer almaktadır. Birbirinden 200m. uzaklıkta iki ana binaya sahip olan okul, yaz aylarında öğrenci sayısının artmasına bağlı olarak okula kısa bir mesafede extra sınıflar kullanabilmektedir.

Brighton and Hove, yıllar geçtikçe büyümüş ve 21. yüzyılda da her zamanki gibi yoğun nüfuslu özelliğini korumuştur. Kozmopolit atmosferi, yüzlerce restoranı, harika gece hayat ve kültür bolluğu ile tüm Britanya'nın en cazip ve heyecan verici sahil kentlerinden biridir. Aynı zamanda, çok sayıda İngiliz öğrenciyi Brighton ve Sussex üniversitelerine çeken büyük bir üniversite kentidir.

Gece kulüpleri, barlar, konserler, sinemalar, etkileyici yat limanı, müzeler, galeriler ve tiyatrolar, modern bir halk kütüphanesi Brighton'ın öğrenciler için cazip bir merkez olmasını sağlayan imkanların bir kısmıdır.

Castle School da öğrencilere sunulan servisler: Danismanlik, Pasaport ve Vize islemleri, saglik sigortasi ve kisisel guvenlik, universitelere yerlestirme bilgisi ve havaalani transferi

Aile yanında ya da self-catering, kiralık evler, otel ve hosteller konaklama seçenekleri mevcut olup ortalama uzaklık 15-30 dakika arasındadir.
Sunulan Programlar:

Konaklama Türleri:
Aile Yanında
Öğrenci Evleri
Öğrenci Rezidansları
Hotel
Okul Olanakları:
Tam donanımlı, modern ve ferah sınıflar, kantin, etüd salonu, bilgisayar laboratuarı
Sosyal Aktiviteler:
Kültürel geziler, spor faaliyetleri, partiler ve kutlamalar