Living Learning English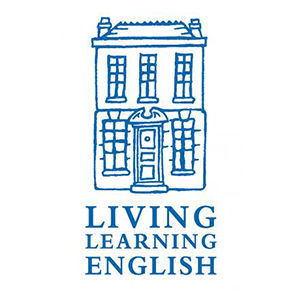 Kuruluş Tarihi: 1995
Akreditasyonlar: British Council, English UK, Quality English.
Living Learning English, İngilizce öğretmeninin evinde konaklayarak bire bir veya 2'ye bir şeklinde kurs tiplerini içeren bir dil eğitimi kurumudur. 1995 yılından beri üniversite öğrencileri, çalışanlar ve herhangi okuldan öğrenciler gibi geniş bir kitleden İngilizcesini hızlıca geliştirmek isteyen herkese eğitim hizmeti vermektedir. 10 yaştan 70 yaşına kadar hemen hemen her yaş grubuna hitap etmektedir.

Kendi İngilizce öğretmenleriyle yaşamak öğrencilere birçok açıdan avantaj sağlamaktadır. Her gün sadece İngilizce konuşmayla kalmayıp, aynı zamanda günlük konuşmalarda doğru kelimeyi kullanma konusunda öğretmeniniz size her zaman yardımcı olacaktır.

Living Learning English British Council tarafından akreditedir ve English UK ile Quality English'e üyedir.

Okul tarafından sunulan kurs tipleri:
General English
Business English
English for Finance, Banking & Accountancy

English for Real Estate

Presentation & Negotiation skills

English for Marketing and Sales

English for Human Resources

Legal and Technical English
Young Learners
English for Examinations
IELTS Exam Preparation

TOEFL

SSAT

TOEIC

Cambridge EFL Examinations
Academic English
Boarding School (GCSE, A Level, IB)

Foundation Courses (university entrance)

University (undergraduate / post-graduate)
English Plus
Jane Austen's England

Gardening and Visiting English Gardens

Flower Arranging

Art and Design

Cookery

Walking

Guided Sightseeing
English for Teachers
Crash Courses
Haftanın 4 günü
English for Families
Konaklama Bristol bölgesinde stüdyo/tek yatak odalı/çift yatak odalı daireler
Living Learning English dil okullarının tüm listesine aşağıdan ulaşabilirsiniz.