The New England School of English (NESE)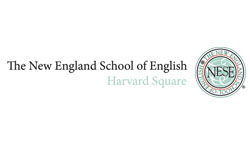 The New England School of English (NESE)
Kuruluş Tarihi: 1990
Akreditasyonlar: ACCET, NAFSA, English US.
NESE'nin benzersiz yaklaşımı, NESE'nin kurucusunun (ve mevcut başkanı) Harvard Üniversitesi'nde Graduate School of Education'da (Eğitim Fakültesi Yüksek Lisans Okulu) yüksek lisans derecesini tamamlarken yürüttüğü bir analizin sonucu olan eğitim alanındaki bir araştırmaya dayanmaktadır. Etkili okul ve sınıf ortamları üzerine yaptığı incelemeler, sınıfta mükemmellik taahhüdünün, tüm insanlara duyulan saygının, her öğrencinin başarabilme becerisine duyulan inancın ve her öğrencinin başarısında kritik öneme sahip olan belirli ihtiyaç ve hedeflerin farkına varılmasının yön verdiği birokul olan NESE'yi ortaya çıkarmasına olanak verdi.
NESE'nin yönetim kurulu, eğitim, güzel sanatlar, işletme ve fen bilimleri alanlarında başarılı profesyonellerden oluşur. NESE'de görev yapan danışmanlar olarak, NESE'ninbaşarısına katkıda bulunmak amacıyla öğrencilere yön verirler, uzmanlık ve tecrübe birikimlerini sunarlar.
NESE, ACCET tarafından onaylanmış olup, TESOL, MATSOL, NAFSA, English USA, IIE ve Southern Law Poverty Center ile profesyonel ilişkilerini sürdürmektedir. Ayrıca NESE, Almanya'da Bildungsurlaub tarafından ve diğer resmi makamların yanı sıra Suudi Arabistan Kültür Elçiliği tarafından da tanınmıştır.
Sınıfta mükemmellik taahhüdü
Zorlayıcı ve teşvik edici müfredat sunma
NESE'ye gelen her öğrencinin başarısında kritik öneme sahip olan kendisine özgü becerilere, ihtiyaçlara ve hedeflere sahip olduğunun bilincinde olma
Samimi ve destekleyici bir öğrenme ortamının önemini kavrama
Her öğrencinin başarabilme becerisine duyulan inanç
İyilik ve merhametin gücünü ve kıymetini takdir etme
Öğrenilen dilin kullanıldığı kültürü anlamadan dil öğreniminin eksik olacağının bilincinde olma
İngilizce öğrenmek için olağanüstü bir fırsat oluşturma girişimi
Mükemmel okullar, akademik becerileri ne olursa olsun tüm öğrencilerin ellerinden gelenin en iyisini başarmalarını sağlar. Mükemmel okullar ayrıca tüm öğrencilerin kendi güçlü yönlerini geliştirmelerini de teşvik eder. Bu yüzden, NESE'nin en kaliteli kursları ve en yetenekli öğretmenleri sunmaya odaklanmasının yanı sıra, her öğrenciyi gerçekten anlayıp hedeflerine ulaşmalarına yardımcı olmak için daha fazlasını yapmak gerektiğine inanmaktadır.
Bu nedenle NESE, her öğrenciyi kendisine özel öğrenme tarzı, ihtiyaçları ve hedefleriyle ayrı bir birey olarak ele alan bir sistem olan NESE Kişiselleştirilmiş Dil Edinim Yöntemi'ni (Personalized Language Acquisition Method) geliştirdi.
NESE Kişiselleştirilmiş Dil Edinim Yöntemi, öğrencinin seviyesinden, kültür, yaş veya kendisine özel ihtiyaçlarından bağımsız olarak, her öğrencinin olabildiğince hızlı ve etkili biçimde İngilizce öğrenmesi ve Amerikan kültürünü anlaması için ihtiyacı olan desteği sağlar.
NESE bünyesinde sunulmakta olan kurs programları:
Yoğunlaştırılmış TOEFL Hazırlık Kursları
İş İngilizcesi
Profesyoneller için İş İngilizcesi
Hukuki İngilizce
Üniversiteye Hazırlık
İş Yerinde İletişim
Kurumsal TOEFL Sınavı
Telaffuz
Bilgisayar Destekli Dil Eğitimi
Kelime Dağarcığı
Okuma ve Yazma
Konuşma ve Dinleme
Gramer ve Deyimler
The New England School of English (NESE) dil okullarının tüm listesine aşağıdan ulaşabilirsiniz.