Clubclass English Language Schools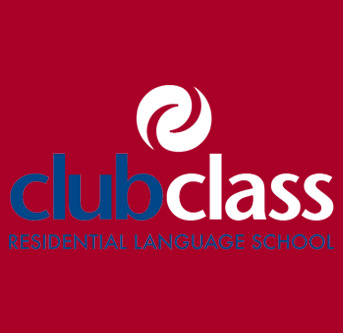 Clubclass English Language Schools
Kuruluş Tarihi: 1999
Akreditasyonlar: British Council, FELTOM, English UK.
Okulun eğitim felsefesi vardır ve her zaman öğrenmeye elverişli eğlenceli ve rahat bir ortamda kaliteli İngilizce dil eğitimi vermeyi amaçlamaktadır. Clubclass'ın kaliteli ve güleryüzlü personeli her zaman öğrencilere her konuda yardımcı olmak için hazır bulunmaktadır.
Her yaştan ve her seviyeden öğrencilere İnglizce dili kursları sunan Clubclass, öğrencilere konaklama ve havaalanı karşılamada da yardımcı olmaktadır.
Niçin Clubclass?
Clubclass'ın popülaritesinin bu kadar artmasının altında yatan gerçek bir aile ortamında eğitim vermesi ve profesyonel kadrosu tarafından elde edilen sıkı çalışma ve adanmışlıkdır. Clubclass'ı seçmeniz için nedenler:
Akredite edilmiş okullarda kaliteli İngilizce kursları
Malta ve Londra'da en iyi merkezlerde konumlanan okulllar
Gerektiğinde öğrencilere yardım etmek için hazır bulunan çok dilli personel
İngilizce eğitiminizi eğlenceli hale getirebilecek dostca yaklaşan öğretmenler
Modern, ferah, aydınlık sınıflarda en son teknolojiden faydalanılır ve ücretsiz Wi-Fi erişimi
e-Learning Portal
Birden fazla konaklama seeneği
Her bütçeye ve ihtiyaca uygun
Geniş sosyal programlar
Paranızın karşılığı garantisi
Clubclass bünyesinde sunulan kurslar:
General English
Standard
Standard Mini Group
Intensive
Intensive Mini Group
Combination Course Standard
Combonation Course Standard Mini Group
Combination Course Intensive
Person to Person 10
Person to Person 20
Person to Person 30
Two to One 20
Two to One 30
Full Immersion 20
Full Immersion 30
Exam Preparation
Business English
Standard
Intensive
Combination
Person to Person 10
Person to Person 20
Person to Person 30
Junior Progamramme
​All-Inclusive Programme
Sample Programme
Parent & Chield
Closed Groups
Clubclass English Language Schools dil okullarının tüm listesine aşağıdan ulaşabilirsiniz.