CultureWorks - University of Ontario Institute of Technology
>
>
>
>
>
University of Ontario Institute of Technology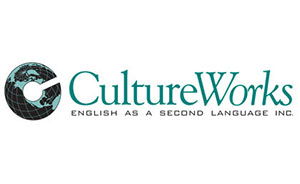 CultureWorks - University of Ontario Institute of Technology
Okul Tipi: Kampüs.
" CultureWorks Ottowa'da Carleton University, Oshawa'da University of Ontario Institute of Technology ve Durham College, London'da King's Western University College, Brescia University College ve Western University kampüslerinde kaliteli İngilizce Dil ve Akademik amaçlı İngilizce programları sunan Kanadalı bir dil okuludur. Kurulduğu 1998 yılından bu yana, EAP programıyla binlerce uluslararası öğrenciyi Kanada'daki lisans ve lisansüstü sınıflara başarılı bir şekilde hazırlamıştır. CultureWorks'un Kanada'da altı üniversite ve kolejle olan partnerliği sayesinde, partner üniversitelere başlamadan önce güvenli ve sıcak şehirlerde CultureWorks programlarına başlayarak şartlı kabul alabilirsiniz. "
University of Ontario Institute of Technology (UOIT) Kanada'nın en yeni üniversitelerinden biri ve hızla Kanada'da okumak için gelen öğrenciler için en iyi seçim haline gelmektedir. UOIT Ontario'nun ilk dizüstü bilgisayar tabanlı üniversitesidir. Yenilikçi ve farklı lisans programları işverenlerin çıkarları, kariyer beklentileri ve pazar odaklı ihtiyaçlarını karşılamak için tasarlanmıştır.
CultureWorks Oshawa'da University of Ontario Institute of Technology'nin kampüsünde öğrencilere Genel İngilizce ve Akademik İngilizce programları sunmaktadır. Eğitimleri boyunca öğrenciler University of Ontario Institute of Technology'nin tüm tesislerinden ve imkanlarından faydalanma hakkına sahiptirler.
Okulun ilk günü bir CultureWorks'un tecrübeli bir öğrencisi ya da mezunu size oryantasyon eğitimi verecektir. Sizinle bir dostçasına ilgilenen bu kişi size kampüsü tanıtacak, çevre hakkında bilgiler verecek ve tüm sorularınızı yanıtlayacaktır.
Sunulan Programlar:

Konaklama Türleri:
Aile Yanında
Yurt
Öğrenci Rezidansları
Sosyal Aktiviteler:
CultureWorks aktivite ekibi öğrencilerin katılabilmesi için heyecan verici aktiviteler düzenlemektedir. Etkinlikler yerel ve kampüs etkinlikleri olarak sunulmaktadır.
Diğer "Oshawa" Dil Okulları