The Language Gallery - London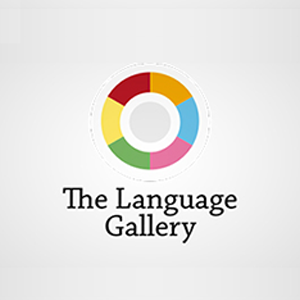 The Language Gallery - London
Okul Tipi: Şehir Merkezi.
Okul Kapasitesi: 320 öğrenci
Sınıf Kapasitesi: maksimum 16 öğrenci
" The Language Gallery her yıl 40'ın üzerinde ülkeden öğrenciyi ağırlayarak çok uluslu bir ortamda dil eğitimi vermekte olan bir kurumdur. İngiltere'de; Londra, Birmingham ve Manchester'daki kampüslerde, İngilizce'nin anavatanında eğitim almayı tercih edebilir veya doğal güzelliklerin ve modern şehirlerin bir arada bulunduğu Kanada Toronto'da dil becerilerinizi geliştirmeyi tercih edebilirsiniz. "
The Language Gallery LSBF's New Court kampüsü içindeki modern tesiste eğitim vermektedir. Londra'nın merkezinde yer alan New Court kampüsü, Londra'nın Trafalgar Meydanı, İngiliz Müzesi, Batı Yakası dahil olmak üzere tüm büyük merkezlerine yakındır ve Londra şehrinin ünlü Square mile bölgesi olarak adlandırılan şehrin finansal ve iş bölgesinden kısa bir otobüs yolculuığu mesafesindedir.
Grup çalışması ve sınıf tartışmaları yoluyla, öğrencilere iletişimsel yaklaşıma dayalı olarak, farklı öğretim teknikleri ve yöntemleri uygulanmaktadır. Deneyimli öğretmenler ile öğrencilerin ihtiyaçları ve isteklerine dayalı olarak her bir sınıfı oluşturmaktadırlar.
Sunulan Programlar:

Konaklama Türleri:
Aile Yanında
Yurt
Öğrenci Evleri
Öğrenci Rezidansları
Okul Olanakları:
Tam donanımlı 20 adet klimalı sınıf, Geniş kaynaklı kütüphane, İnternet bağlantılı bilgisayarlar, Bilgisayar odası, Tüm binada Wifi
Sosyal Aktiviteler:
Film Kulubu, Geziler, Gece hayatı, Spor, Çeşitli etkinlikler