Hampstead School of English - Hampstead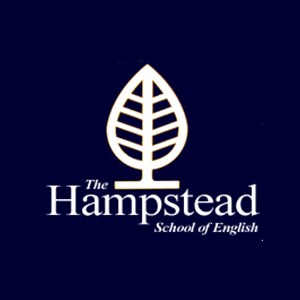 Hampstead School of English - Hampstead
Okul Tipi: Şehir Merkezi.
Okul Kapasitesi: 400 öğrenci
Sınıf Kapasitesi: 15 öğrenci
" Hampstead School of English 1977 yılında Londra'nın kuzeyinde, şehir merkezine uzaklığı 20 dakika olan Hampstead'de kurulmuştur. Her yıl yaklaşık 300 öğrencinin eğitim gördüğü okulda 9 sınıf ve bir kütüphane bulunmaktadır. Okulda ayrıca bilgisayar laboratuvarı, video ve TV odası ve kantin bulunmaktadır. "
Hampstead School of English dil okulu 2. Bölge'ye yakın bir yerde kurulmuştur. Bina, yol üzerinde; ulaşımı kolay ve alışveriş merkezlerine yakın bir yerde bulunmaktadır. Londra'nın sunduğu tüm imkanlar okula oldukça yakındır. Hampstead, Londra'nın en prestijli komşusudur. Londra'nın artistik ve edebi tarafını bu şehir oluşturmaktadır. Birçok öğrenci okula oldukça yakın bir yerde ikamet etmektedir ve okula yürüyerek ya da kısa bir otobüs yolculuğuyla ulaşabilmektedirler. Okulda en az 30 ülkeden 250 öğrenci bulunmaktadır. Her öğrencinin bireysel ihtiyaçları titiz ve yoğun bir çalışmayla karşılanmaktadır. Öğretmenler eğitim verme konusunda enerjik ve teşvik edicidir. Olanaklar yüksek kalitededir.
Sunulan Programlar:

Konaklama Türleri:
Aile Yanında
Yurt
Öğrenci Evleri
Okul Olanakları:
Hızlı, limitsiz ve ücretsiz internet bağlantılı bilgisayar odası, kablosuz internet bağlantısı, çalışma salonu ve kütüphane, 41 adet iyi tasarlanmış sınıf, son teknolojiyle desteklenen eğitim metodları, iki veranda bahçe
Sosyal Aktiviteler:
Kültürel geziler, terasta çeşitli etkinlikler, barbekü, film gösterimleri, partiler, spor aktiviteleri