Wimbledon School of English - Wimbledon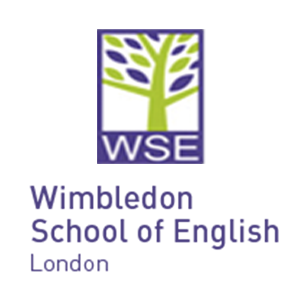 Wimbledon School of English - Wimbledon
Okul Tipi: Şehir Merkezi.
Okul Kapasitesi: 240 öğrenci
Sınıf Kapasitesi: Ortalama 10, Maksimum 14 öğrenci
" 1964'de kurulan Wimbledon School of English sıcak atmosferi ile akademik eğitimde ciddi bir üne sahiptrir. Yüksek kalitedeki kursların yanısıra size çok iyi bir çevrede yaşamayı önermektedir. "
Wimbledon School of English Londra'da büyük ve güzel bahçeli rahat ve kullanışlı bir okul binasında eğitim vermekte olup, büyük alışveriş merkezi ve çok çeşitli olanakları ile güvenli ve ideal bir yaşam alanında yer almaktadır. Okul lokasyonu Wimbledon tren ve metro istasyonuna 3 dakika yürüme mesafesi ile Londra'nın merkezine 20 dakikada kolay ulaşım sağlamaktadır. Ayrıca çok iyi çalışan yerel toplu taşımacılık ve gece otobüsleri mevcuttur.
Sunulan Programlar:

Konaklama Türleri:
Aile Yanında
Öğrenci Evleri
Öğrenci Rezidansları
Hotel
Okul Olanakları:
Kütüphane, kendi kendine çalışma ünitesi, dinleme odası, kablolu ve kablosuz internet bağlantısı, öğrenci kantini.
Sosyal Aktiviteler:
Günlük spor (futbol, voldeybol, tenis, duvar tenisi, bedminton, bowling gibi), film klübü, Londra müzelerine ve turistlik yerlere ziyaret, piknikler, partiler, müzik ve dans geceleri, salsa geceleri, canlı müzik dinletileri