ISE Ireland - Dublin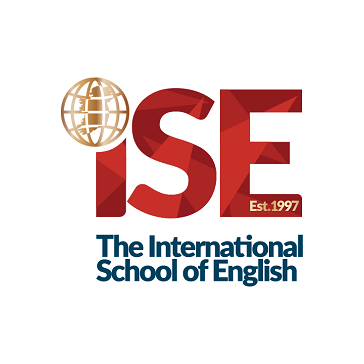 Okul Tipi: Şehir Merkezi.
Sınıf Kapasitesi: Maksimum 15 öğrenci
" The International School of English ISE kendini kaliteli ve profesyonel bir İngilizce dil eğitimine adamış bir dil okuludur. Kurulduğu günden bu yana dünyanın dört bir yanından gelen öğrencilere kaliteli bir dil eğitimi sunmuştur. ISE İrlanda'nın deneyimli ve nitelikli öğretmenleri samimi ve profesyonel bir dil öğrenme deneyimi yaşatır. Dersler, canlı ve iletişimsel olup İngilizce dil becerilerinizi geliştirmenize yardımcı olur. Öğrencilere her hafta İngilizcelerini geliştirebilmeleri için programlar verilir ve her 6 haftada bir ilerleme raporu sunulur. "
ISE Ireland, Dublin'in Güney yakasında Harcourt Street üzerinde bulunmaktadır. Tarihi bir park ve bahçe olan Stephen's Green'e sadece birkaç dakika mesafede bulunan ve Dublin'in en popüler alışveriş caddesi Grafton Caddesi'ne sadece 5 dakikalık yürüme mesafesinde bulunmaktadır. Luas durağı (tramvay) yürüyerek birkaç dakika uzaklıktadır ve Pearse Street ile Tara Street istasyonları (tren) yaklaşık 20 dakikalık yürüme mesafesindedir. Ayrıca, yerel otobüslerle de hizmet verilmektedir. Okul ayrıca çok sayıda iyi restoran, kafe, bar ve gece kulübüne çok yakındır. Dublin'in ünlü Cobblestoned kültür bölgesi olan Temple Bar, canlı cadde pazarlarına ve sanatçılara, barlara, restoranlara ve her fırsatta alternatif butiklere sadece 10 dakika yürüme mesafesindedir.
Sunulan Programlar:

Konaklama Türleri:
Aile Yanında
Öğrenci Rezidansları
Okul Olanakları:
Wifi, Kantin, Akademik destek, Öğrenci salonu ve teras, Güvenlik, Gürcü tarzı 2 bina, Kütüphane.
Sosyal Aktiviteler:
Pub geceleri, dans geceleri, sinema geceleri, futbol, şehirlerarası geziler, yürüyüş.