Western Town College - Toronto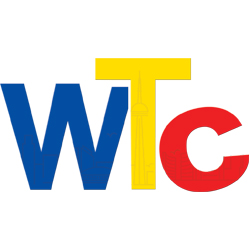 Western Town College - Toronto
Okul Tipi: Şehir Merkezi.
Okul Kapasitesi: 20 sınıf
Sınıf Kapasitesi: 200 öğrenci
" Western Town College 2000 yılında Toronto'da kurulan bir dil okuludur. Dünyanın dört bir yanından gelen öğrencilerine başarılı bir şekilde İngilizce dil eğitimi vermektedir. WTC, gün boyunca öğrencilere sunulan düzenli kursların ötesinde, uluslararası yemek pişirme, deyimler öğrenme, telaffuz oyunları ve daha bir çok okul sonrası etkinlikleri de sunmaktadır. Western Town College'ın akreditasyonlukları ve üyelikleri şunlardır; Imagine Education au/in Canada, Saudi Arabian Cultural Bureau, Languages Canada, Ministry of Training, Colleges and Universities. "
Western Town College
'ın yeni kampüsü, Toronto'nun merkezinde, Eglinton metro istasyonunun iki blok ötesinde, Yonge ve Eglinton'ın popüler kavşaklarından birkaç adım yanında bulunur. WTC, mağazalara, restoranlara, sinema salonlarına, şık kafelere ve bir alışveriş merkezine erişimi olan elverişli bir konumdadır.
Western Town College'da gündüz sunulan dersler dışında telaffuz oyunları, deyimler öğrenme, uluslararası yemek pişirme gibi pek çok öğleden sonra aktiviteleri ile İngilizce bilginizi pratik etme şansı sunmaktadır. Hafta sonları düzenlenen gezilerde New York, Montreal, Quebec gibi yakın şehirleri gezme fırsatı bulacaksınız. Hafta içi öğleden sonra gerçekleştirilen gezilerde ise Toronto'nun ikonik noktalarını gezme fırsatı yakalayacaksınız.
Western Town College'da sunulan kurs programları:
General English
Power Talk Master
University Preparation Program
English Fluency Training
Test Preparation Program
Sault College's ESL program in Toronto
Okul Olanakları:
Öğrenci bilgisayarları, Kafeterya, Öğrenci salonu, Wi-Fi, Alışveriş dükkanı, Restoran, Sinema odası.