Language Systems International College of English - South Bay, LA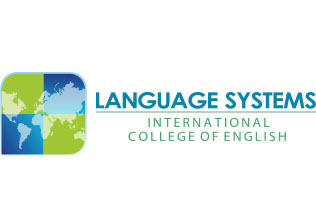 Language Systems International College of English - South Bay, LA
Okul Tipi: Şehir Merkezi.
" Language Systems International College of English 1987 yılında kusursuz dil hizmetleri sunmak için kurulmuş ve ACCET tarafından akredite edilmiştir. Okulun birinci amacı dünyanın her yerinden gelen öğrencilere yabancı dil olarak İngilizce dil eğitimi vermektir. Language Systems'in dil eğitim programları akademik ya da profesyonel ortamlarda iletişim kurarken öğrencilerin kendine güven duymasını sağlayacak şekilde tasarlanmıştır. "
Language Systems International College of English The South Bay Los Angeles okulu Torrance bölgesinde yer almaktadır. Torrrance, Los Angelesın güvenli yerlerinden birisidir ve Santa Monica Plajları buradadır. Plaj voleybolu açık turnuvası ve uluslararası sörf festivalinede ev sahipliği yapan Torrance, iskelede yemek ve eğlence seçenekleri sunan Redonda, Hermosa ve Manhattan plajına komşudur. StubHub Center (Los Angeles Galaxy ve Chivas USA MLS takımlarının stadı) okula oldukça kısa bir mesafede bulunmaktadır. Ayrıca Amerika Birleşik Devletleri'nin en büyük alışveriş merkezlerinden birisi olan Del Amo Fashion Center'da hemen okulun karşısında bulunmaktadır.
Sunulan Programlar:

Sosyal Aktiviteler:
Salon futbolu turnuvası, Plaj partileri, Yaz partileri.