Universal Institute of Technology - Melbourne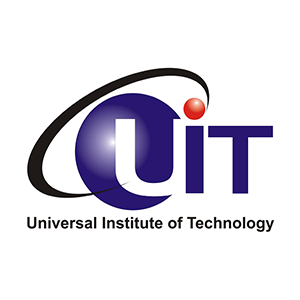 Universal Institute of Technology - Melbourne
Okul Tipi: Şehir Merkezi.
Okul Kapasitesi: 100 öğrenci
Sınıf Kapasitesi: Ortalama 8 öğrenci
" 2008 yılından beri Avustralya Melbourne'de İngilizce dil eğitimi veren UIT-Universal Institute of Technology profesyonel kadrosu ve programlarıyla kaliteli bir eğitim anlayışı doğrultusunda hareket etmektedir. Gelişmiş teknolojiden yararlanarak sundukları programlar ve yoğun sosyal takvimiyle öğrencilerin ilgisini açık tutarak en verimli eğitimi sunmaktadırlar. "
Universal Institute of Technology Melbourne'in kalbinde yer almaktadır. UIT, okulun veya hayatın bütün öğrencilerin önüne getirebilecek her zorluğu aşmaları konusunda yardımcı olmaktadır. Öğrencilerin Avustralya'da her hangi bir sorunla karşılaşmaları durumunda, okul personeli bu sorunları aşmalarında yardımcı olmaktadır. Universal Institute of Technology'nin misyonu hem uluslararası hem de yerli öğrencilere uyabilecek dersler ile kaliteli mesleki eğitim sağlamaktır.
Sunulan Programlar:

Konaklama Türleri:
Aile Yanında
Öğrenci Evleri
Öğrenci Rezidansları
Okul Olanakları:
Kütüphane, bilgisayar laboratuarı, wifi, modern ve ferah sınıflar, dinlenme salonu, bahçe
Sosyal Aktiviteler:
Kültürel geziler, Spor aktiviteleri, Melbourne şehir atraksiyonları, kampüs olanakları