Universal Institute of Technology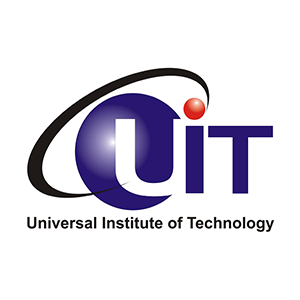 Universal Institute of Technology
Kuruluş Tarihi: 2008
Akreditasyonlar: NEAS.
2008 yılından beri Avustralya Melbourne'de İngilizce dil eğitimi veren UIT-Universal Institute of Technology profesyonel kadrosu ve programlarıyla kaliteli bir eğitim anlayışı doğrultusunda hareket etmektedir. Gelişmiş teknolojiden yararlanarak sundukları programlar ve yoğun sosyal takvimiyle öğrencilerin ilgisini açık tutarak en verimli eğitimi sunmaktadırlar.
İngilizce eğitiminin öğrencilerin hayatında önemli bir bölüm olduğunun farkında olan okul, bu dönemde akılda kalıcı ve farkındalık yaratan bir eğitimle destek olmayı amaçlamaktadır. Avusturalya'da çalışmak veya yaşam ile herhangi bir sorunla karşılaşan öğrencilerine UIT personeli olarak her zaman yardımcı olmaya hazırdır.
Okuldaki derslikler, Melbourne'deki ortalama bir İngilizce dil okulunun üzerinde en güncel donanım ve yazılım ile donatılmıştır.
Australian Skills Quality Authority (ASQA) tarafından kayıtlı bir kurumdur.
Okulun sunduğu programlar:
General English
EAP; IELTS preparation
Certificate IV in Business
Diploma of Management
Diploma of Interactive Digital Media
Certificate IV in TESOL
Advanced Diploma of Management

Certificate II, III & IV in ESL
Universal Institute of Technology dil okullarının tüm listesine aşağıdan ulaşabilirsiniz.