Vancouver English Centre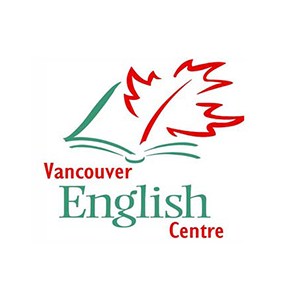 Kuruluş Tarihi: 1993
Akreditasyonlar: Languages Canada, Quality English.
Vancouver, Kanada şehir merkezinin en güzel yerlerinden birinde bulunan Vancouver English Centre, Kanada'nin lider eğitim kurumlarından biridir. Vancouver English Centre, Kanada, kuruluş yılı olan 1993'den beri 24.000'den fazla öğrenciye eğitim vermiştir. Bu süreç içerisinde kendine özgü tüm İngilizce dil eğitimi ürün ve hizmetlerini de geliştirmeye devam etmistir.

Tüm ögrencilerin, 15 değişik seviyede hazırlanmış müfredat sayesinde kendi seviyelerine en uygun ve en verimli şekilde İngilizce öğrenmeleri garanti edilmektedir. Öğretmenlerin tamamının üniversite mezunu olmasının yanısıra dünya çapında kabul gören İngilizce öğretme vasiflarina sahip eğitimcilerdir.

Vancouver English Centre, Kanada Özel Dil Okullari Dernegi (the Canadian Association of Private Language Schools - CAPLS)'nin kurucu üyesidir. VEC ayrica ALTO, FIYTO, NAFSA, IATEFL, AILIA, ISSP, Tourism Vancouver, ve the CFIB'nin onurlu bir üyesidir.

VEC bünyesinde verilmekte olan İngilizce kursları:

İngilizce Kursları
Konuşma/Gramer/Yazma/Dinleme/Telaffuz/Okuma Sınıfları

Sınav Hazırlık
TOEFL, TOEIC, IELTS

Ticari İngilizce
Vancouver Internship Programı (VIP)

Business English

Grammar for Business Purposes

Marketing

Public Speaking
Seçmeli İngilizce Programları
Akademik Hazirlik Diploma Progamı

Staj Eğitim Progamı

TEFL Sertifika Programı

Kayak / Snowboard ve Ingilizce Programi

Tatil Eğitim Programı
Vancouver English Centre dil okullarının tüm listesine aşağıdan ulaşabilirsiniz.