The Liverpool School of English - Liverpool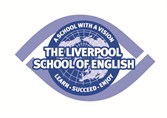 The Liverpool School of English - Liverpool
Okul Tipi: Kampüs.
Okul Kapasitesi: 320 öğrenci
Sınıf Kapasitesi: 12 öğrenci
" 1999 yılından itibaren öğrencilere hedefleri doğrultusunda destekleyici ve etkili bir öğretme sistemi ile eğitim vermekte olan okul, John Moores University ve The University of Liverpool'da olmak üzere iki binada merkezi bir lokasyoda hizmet vermektedir. "
The Liverpool School of English, uluslararası İngilizce dil kullanımını yansıtan modern, çok kültürlü bir öğrenme ortamı sağlar. Öğrencilerin hedeflerine ulaşması için kendi öğretmenleri ile işbirliği içinde etkin bir şekilde çalışmasını amaçlar. Kursları öğrencilerin ilgi ve hedefleriyle eşleşmesine özen gösterilmektedir. Dersleri farklı öğrenme stileri ile aktif bir şekilde işleyen, profesyonel ve güleryüzlü eğitmenlere sahip olan okul, 1999 yılından bu yana kaliteli bir eğitim vermektedir.
Sunulan Programlar:

Konaklama Türleri:
Aile Yanında
Öğrenci Rezidansları
Okul Olanakları:
İnteraktif yazı tahtaları ile tam donanımlı 26 modern derslik, 30+ bilgisayar ile 3 bilgisayar odası, öğrencilerin bireysel çalışmalar içiin kullanabileceği çalışma odası, kütüphane, ücretsiz Wi-Fi, içecek ve yiyicek alınabilecek bir kahve dükkanı, öğrencilerin dinlenebileceği, zaman harcayabileceği, TV izleyebileceği bir salon, rahatlamak ve sosyalleş amaçlı kullanılabilecek güzel bir bahçe, 24 saat acil hizmet verilen telefon desteği
Sosyal Aktiviteler:
Sosyal ve kültürel aktiviteler, şehir turları, dil becerilerini geliştirebilecekleri çeşitli sosyal klüpler
Diğer "Liverpool" Dil Okulları