The Liverpool School of English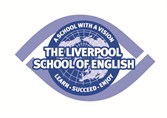 The Liverpool School of English
Kuruluş Tarihi: 1999
Akreditasyonlar: British Council, English UK.
1999 yılından itibaren öğrencilere hedefleri doğrultusunda destekleyici ve etkili bir öğretme sistemi ile eğitim vermekte olan okul, John Moores University ve The University of Liverpool'da olmak üzere iki binada merkezi bir lokasyoda hizmet vermektedir.
Liverpool İngiltere'nin en güvenilir ikinci şehridir. Uluslararası öğrencilerin yoğun bulunduğu, rahat ve canlı olan şehir bir çok kültürel etkinlik ile zenginleşmiştir.
Sunulan İngilizce dil kursları kısa ve uzun süreli, her seviyeden öğrenciler için yıl boyunca istenilen zamanda esnek başangıç tarihleri ile verilmektedir. Ayrıca düzenli gruplar için uzman İngilizce programları, Bankacılık, Denizcilik, Hemşireler için İngilizce ve Bilgi Teknolojisi İngilizcesi olarak programlara dahil edilmiştir.
Sunulan Programlar:
Genel İngilizce
Yogun İngilizce
IELTS Hazırlık Kursları (Genel, Hızlandırıcı+Eğitim Becerileri, Part Time)
Cambridge Hazırlık Kursları
İş İngilizcesi
PET
TESOL
Öğretmenler için İngilizce
Bire Bir İngilizce
Konaklama Seçenekleri:
The Liverpool School of English dil okullarının tüm listesine aşağıdan ulaşabilirsiniz.