Sprachcaffe - Pekin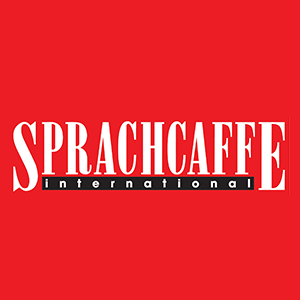 Okul Tipi: Şehir Merkezi.
Okul Kapasitesi: 96 öğrenci
Sınıf Kapasitesi: max. 8 öğrenci
" 1983 yılında kurulmuş olup 30 yılı aşkın süredir İngilizce, İspanyolca, Fransızca, İtalyanca, Almanca, Çince veya Arapça dil eğitimi veren Sprachcaffe, dünyanın pek çok farklı bölgesindeki tatil mekanlarında 30'un üzerinde dil okuluna sahiptir. Sloganı ise "Dil öğren ve insanlarla tanış"tır. Her yıl yaklaşık 40,000 kadar öğrencisi memnuniyetini beyan etmektedir. "
Çince okulu Çin stiline göre inşa edilmiş olup Wen Hua Gong ( Mandarin Sarayı) binasında olan Imperial Ancestral Sarayı'nın içinde yer almaktadır. İmparatorluk Sarayı'nın bir parçasını teşkil eden okul 300 yıllık Çin stilinde, eski bahçe peyzaji ile yapılmış Forbidden City'nin (Yasak Şehir) saklı ve muhteşem güzelliği ile çevrilmiştir. Wen Hua Gongan diye isimlendirilen okul binasında şık bir şekilde döşenmiş kafe ve restoran da vardır. Okulun lobisinde, öğrencileriçin ücretsiz çay ve kahve de bulunur.
Okuldan sadece kısa bir yürüyüş uzaklığında olan Forbidden City Pekin'in kalbidir ve eski dünya mimarisinin en yi korunmuş örneğidir. 'Tiananmen Square' de sadece birkaç dakikalık yürüyüş mesafesindedir ve burada metro istasyonu bulunmaktadır. The Tiananmen metrosu okulun hemen yanındadır. The Wangfujing, Pekin'deki en iyi bilinen alışveriş caddesidir ve okula sadece 10 dakikalık yürüyüş mesafesindedir.
Sunulan Programlar:

Okul Olanakları:
12 modern sınıf, İnternet erişimli bilgisyar köşesi (ücretli), Ders çalışmak ya da dinlenmek için ortak kullanım alanı, Okul kantini (yemekler: 12:00-13:30)
Sosyal Aktiviteler:
Tai Chi aktivitesi, Çin Resim Sanatı, Şehir turları, Partiler ve kutlamalar, Çeşitli geziler
Diğer "Pekin" Dil Okulları