Manchester Central School of English - Manchester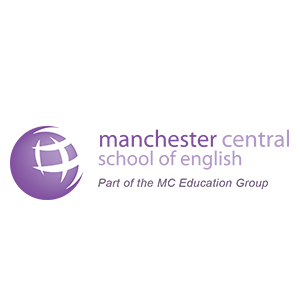 Manchester Central School of English - Manchester
Okul Tipi: Şehir Merkezi.
Okul Kapasitesi: 100 öğrenci
Sınıf Kapasitesi: Ortalama 12 öğrenci
" Manchester Central School of English, İngilizce dil kursları sunmak üzere 2005 yılında açılmış yeni bir okuldur ve açıldığı günden bu yana dünyanın dört bir yanından pek çok öğrenciyi samimiyetle ağırlamaktadır. Kaliteli ve çok kültürlü bir ortamda eğitim fırsatları sunmak ve özellikle öğretmen eğitimde lider bir okul olmayı amaçlamaktadır. "
Manchester Central School of English, Manchester şehir merkezindeki Mosley Sokağı'ında konumlanmıştır. Manchester, çok çeşitli tiyatrolar, müzeler, sanat galerileri, kafeler, restoranlar ile dolu bir şehirdir. Okul içi ve okul dışı aktivitelerle öğrencilerin İngilizcelerini geliştirme imkanları vardır. Okulda, Manchester hakkında bilgi, otobüs ve tren bileti satın alma, doktora gitme gibi günlük sosyal olaylarla ilgili pratik çalışmalar yaparak, öğrencileri konuşmaya teşvik edici, birlikte konuşarak, tartışarak dili geliştirici çalışmalar yapılır.
Sunulan Programlar:

Konaklama Türleri:
Aile Yanında
Öğrenci Rezidansları
Okul Olanakları:
Son derece modern şekilde donatılmış sınıflar, bilgisayar laboratuarı, kafeterya, kütüphane ve dinlenme salonu
Sosyal Aktiviteler:
Manchester United kulübü ve stadı, Liverpool, Chester, Peak Ulusal Parkı, Alton Towers parkı gibi yerlere geziler