EC - Manchester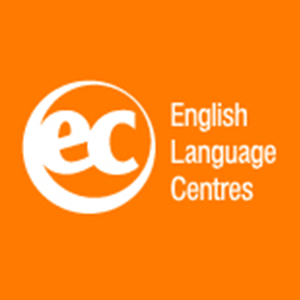 Okul Tipi: Şehir Merkezi.
Okul Kapasitesi: 130 öğrenci
Sınıf Kapasitesi: max. 15 öğrenci
" EC dil okulları İngilizce eğitimin en verimli şeklinin İngilizce konuşulan ülkelerde gerçekleştirileceğine inanmaktan yola çıkarak İngiltere, Kanada, Amerika, Malta ve Güney Amerika'da toplamda 17 farklı merkezde İngilizce dil eğitimi vermektedir. 1905 yılından bu yana hizmet vermektedir. Genel ve sınava hazırlık kursları dışında 50 yaş üstü kişiler için keyifli dil ve gezi programları ile 18 yaş altındaki çocuklar ve gençler için yaz okulu programları da sunmaktadır. "
Manchester İngiltere'nin en büyük ikinci şehridir ve yaşamak, çalışmak ve öğrenmek için gerçekten heyecan verici bir şehirdir. Manchester havaalanına 190 direk uçuş vardır, şehre ulaşmak oldukça kolaydır. Manchester Kuzey Batı'ya açılan turistik bir kapı gibidir; Kuzey Galler, Chester, Liverpool deniz kenti, Lake District ve Peak District'e kolayca ulaşabilirsiniz.
EC Manchester merkezi, dünya standartlarında futbolu, canlı müzik sahnesi, samimi Kuzey cazibesi ve girişimci ve yenilikçi özellikleriyle ünlü Manchester şehrinde gerçekten butik bir alandır. Manchester'ın merkezinde yer alan EC Manchester dil okulunda eğitim alırken, dünyaca ünlü futbol kulüplerinin maçlarını izleyebilir, son derece canlı bir müzik hayatı ve sosyal ortama katılabilirsiniz.
Sunulan Programlar:

Konaklama Türleri:
Aile Yanında
Öğrenci Rezidansları
Okul Olanakları:
Akıllı tahtalarla donatılmış 9 rahat sınıf, Bilgisayar salonu, Ücretsiz WiFi erişimi, Kütüphane
Sosyal Aktiviteler:
Partiler ve kutlamalar, Kültürel geziler, Spor faaliyetleri, The Lowry, Imperial War Museum North, Manchester ARt Gallery, University of Manchester, Trafford Centre, Man. Utd ve City maçları, Afflecks Palace, Curry Mile, Canal Street.