Kings Colleges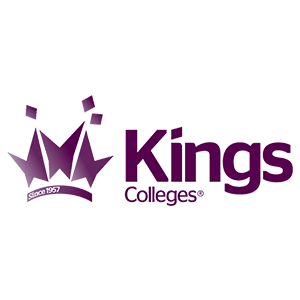 Kuruluş Tarihi: 1957
Akreditasyonlar: British Council, ACCET.
1957 yılında kurulmuş olan Kings Colleges, Londra, Oxford ve Bournemouth'ta faaliyet göstermektedir. Ana felsefesi İngilizceyi "yaşayarak öğretme" üzerine kuruludur. Okul, teknolojik donanımlı ve modern derslikleri, bireysel çalışma alanları, ücretsiz internet erişimi, restoranı ve kafeteryasıyla öğrencinin ders boyunca ve ders dışında zamanın en iyi şekilde değerlendirmesi için tüm olanakları sunmaktadır.

Kings Colleges şu kuruluşlar tarafından onaylı ve akreditedir: the UK Government Department for Education, ACCET, British Council, Ofsted, HTS Status, EnglishUK, Edexcel

Kings Colleges bünyesinde verilmekte olan kurs seçenekleri:

Genel İngilizce
Intensive Course

Beginners' Intensive Course

Super Intensive Course

Compact Course

Diploma of English
Sınav Hazırlık
IELTS Hazırlık

Super Intensive IELTS

Cambridge English: First

Cambridge English: Advanced

TOEFL iBT Preparation

SAT, GMAT, GRE
English Plus courses
English Plus Art and Design

English Plus Business and Finance

English Plus Film

English Plus Law

English Plus Theater
Summer Vacation courses
Vacation Course

Vacation Plus Film
Kings Colleges dil okullarının tüm listesine aşağıdan ulaşabilirsiniz.