ILS English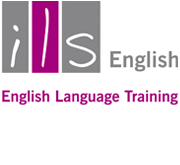 Akreditasyonlar: British Council, English UK, Quality English.
ILS English, yıl boyunca İngilizce kursları sunan, bölgenin önde gelen okullarından biridir. ILS genel İngilizce ve mesleki İngilizce öğrencilere sunduğu ders tasarımı, özgün öğretim, ve mükemmel konaklama standartlarıyla öne çıkmayı başarmıştır.
ILS English'in etkili ve modern öğretim yöntemleri tüm önemli dil alanlarında hızlı bir gelişme sağlar. ILS İngilizce kursları oldukça ilginç ve keyiflidir. Gerçek hayatta doğal ve akıcı bir şekilde iletişim kurmalarını sağlar.

ILS English tarafından sunulan kurs programlar:

General & Intensive English
General English
Intensive English
Cambridge: First and Advanced
Academic English
Academic Skills
IELTS Exam Preparation
Cambridge: First and Advanced Preparation
Cambridge Exams
Cambridge: First
Cambridge: Advanced
Teacher Training
4 week Cambridge CELTA
Teacher refresher and development courses
CLIL
Business & Professional English
General English with Business English
Business English Combination Courses
Summer Courses
Standard Summer Course
Intesive 4 week Cambridge: First Exam Programme
ILS English dil okullarının tüm listesine aşağıdan ulaşabilirsiniz.