Eastbourne School of English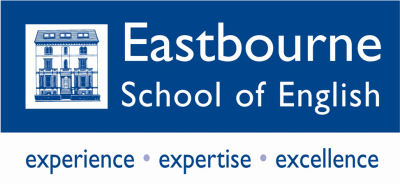 Eastbourne School of English
Kuruluş Tarihi: 1936
Akreditasyonlar: British Council, English UK, Quality English, IALC, Private Further Education.
* Eastbourne School of English,
The English Language Centre
tarafında satın alınmıştır.
1936 yılında kurulmuş olan Eastbourne School of English 75 yılı aşkın bir süredir öğrencilerine kar amacı gütmeden, beklentilerin üzerinde bir dil eğitimi vermektedir. Yetişkinler için ingilizce kursları ve ingilizce öğretmenleri için kaliteli öğretmen eğitim programları düzenleyen okul, İngiltere'nin güney sahilinde sakin ve huzurlu bir şehir olan Easbourne' de bulunmaktadır. Londra' ya sadece 1 buçuk saatlik mesafesi olan kurum, ingilizce öğretimindeki mükemmelliyetçi anlayışıyla bağımsız bir okul olmaya devam etmektedir. Nitelikli ve deneyimli kadrosu ile öğrencilerine ciddi bir çalışma programı hazırlarken aynı zamanda başarılı ve keyifli bir öğrenme deneyimi sunmaktadır.
Eastbourne, 100.000 nüfusuyla İngiltere güney sahilinin en iyi havalı ve en güneş çeken tatil şehri olarak bilinmektedir. Cafeleri, restorantları, sanat galerileri, alışveriş merkezleri ve muhteşem sahilleriyle dil eğitimine gelen öğrencilere unutulmaz bir tecrübe yaşatmaktadır.
Sunulan Programlar
Genel İngilizce
Yoğun İngilizce
IELTS Sınavına Hazırlık Kursu
Cambridge Sınav Hazırlık Kursu (FCE, CAE)
Uluslar Arası Hazırlık Yılı (ISY)
İlk Öğretim Öğretmenleri için İngilizce
Öğretmenler için İngiliz Dil ve Kültürü
Öğretmenler için Pratik Yöntem Kursu
Bire Bir İngilizce
Yaz Kampı
50 Yaş Üzeri Dil Kursu
İngilizce+
Eastbourne School of English dil okullarının tüm listesine aşağıdan ulaşabilirsiniz.