Churchill House School of English Language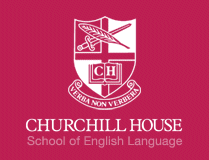 Churchill House School of English Language
Kuruluş Tarihi: 1971
Akreditasyonlar: British Council, English UK, Quality English.
1971 yılında kurulan 40 yılı aşkın deneyimi ile Churchill House School of English Language, İngiltere ve Birleşik Krallık genelinde yüksek kaliteli İngilizce dil kursları sağlamaktadır. Uluslararası kabul görmüş bir ün geliştirmiştir. Dil kursları, tüm yıl boyunca ve ülke çapında on yaz kampı, genç öğrenciler için yaz tatili kursu ile Ramsgate merkez okulu bulunmaktadır.
Ramsgate merkez okulu, tarihi Victoria Meydanı çevresinde üç farklı binadan oluşan oldukça büyük bir kampüste bulunmaktadır. Öğrenci yoğunluğunun fazla olduğu yaz sezonunda her yıl 40 farklı milletten öğrencilere, yüksek kaliteli İngilizce dil kursu sağlamaktadır. Kurslar; akademik ilerleme, kişisel gelişim ve kültürel keşif ile başarılı bir kombinasyon oluşturmaktadır.
Sunulan Programlar:
•Genel İngilizce Kursları
•Yetişkin yaz Kursları
•Sınav Hazırlık Kursları
•Akademik Yıl Programları
•Bire Bir Kurslar
•İş Deneyimi Programları
•Grup Programları
•Online
Konaklama Seçenekleri:
•Aile Yanı
•Öğrenci Evleri
Churchill House School of English Language dil okullarının tüm listesine aşağıdan ulaşabilirsiniz.