Capital School of English - Bournemouth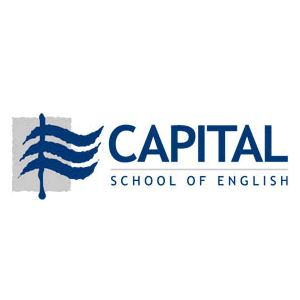 Capital School of English - Bournemouth
Okul Tipi: Şehir Merkezi.
Okul Kapasitesi: 240 öğrenci
Sınıf Kapasitesi: max 15 öğrenci
" Capital School of English, British Council ile akredite ve tamamen bağımsız bir dil okuludur. Bununla birlikte bir English UK üyesidir ve Tier 4 Tam Güvenilir Sponsor statüsüne sahiptir. "
Capital School of English, 19. yüzyıldan kalma, iyi aydınlatılmış bir binada eğitim vermektedir. Bournemouth şehir merkezinde ve plaja yürüme mesafesindedir. Ayrıca internet, çalışma salonu ve kütüphanesi de mevcuttur. Ders saatleri hafta içi 09.00- 17.00 arasıdır. Kitaplar satın ya da ödünç alınabilmektedir. Öğrenciler düzenli olarak teste tabi tutulurlar.
Sunulan Programlar:

Konaklama Türleri:
Aile Yanında
Yurt
Öğrenci Evleri
Hotel
Okul Olanakları:
Kablosuz internet, etüd salonu, kütüphane, danışmanlık servisi (İngiltere de ileri eğitimi için)
Sosyal Aktiviteler:
Aktivite programı, Londra, Stratford, Warwick Kalesi, Bath , Oxford ve Cambridge'e ziyaretler içermektedir. Uygun olunduğunda İskoçya'ya da gezi düzenlenebilmektedir. Diğer aktivite seçenekleri ise Oceanarium, Bournemouth Eye, Russel Cotes Art Gallery and Museum, Poole Tiyatrosu, Rüzgar Sörfü, Bournemouth ve Poole Kumsalları, Karaoke Geceleri şeklinde sıralanabilir.