International Language Institute - Gaithersburg MD
>
>
>
>
>
Gaithersburg MD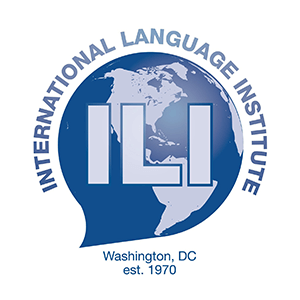 International Language Institute - Gaithersburg MD
Okul Tipi: Şehir Dışı.
Okul Kapasitesi: 130
" The International Language Institute kurulduğu 1995 senesinden beri artan öğrenci topluluğu ile Amerika'da Washington'da dünyanın dört bir yanından gelen öğrencilerine İngilizce eğitimi vermektedir. "
The International Language Institute
Gaithersburg MD Washington DC'ye 30 dakika mesafede yer alan 30 seneye yakın deneyimi ile dünyanın dört bir yanından gelen öğrencilerine dil eğitimi veren köklü bir eğitim kuruluşudur.
Accrediting Council for Continuing Education and Training (ACCET) akreditesine sahip okul; kişiye özel br butik bir eğitim imkanı sunmaktadır.
Okul Tarafından Sunulan Sosyal İmkanlar;
Coffe Hour
Çeşitli atıştırmalıklar, kurabiyeler ve meyveler eşliğinde öğrenciler ile öğretmenlerin tanışıp kaynaştığı kahve saati.
Walking Tour of Dupont Circle
Yeni öğrencilerin çevreye alışması için düzenlenen oryantasyon yürüyüşü
Sightseeing
Lincoln Anıtı, Thomas Jefferson, ABD Başkenti - Washington DC'nin ünlü turistik yerlerinden sadece birkaçı! Çoğu okula yürüme mesafesindedir.
Müze Ziyaretleri
The Smithsonians, the Hirshhorn, the Newseum, National Building Museum ve sanat galerilerinin çoğu International Language Institute Washington DC için ücretsizdir.
Spor ve Outdoor Aktiviteleri
İlkbaharda futbol, ​​yazın yüzme, sonbaharda basketbol ve kışın buz pateni yıl boyunca yapılabilecek aktivitelerden sadece bazıları. Bisiklet ve kano gezileri de düzenlenmektedir.
Partiler ve Tatil Kutlamaları
Valentine's Day ve Halloween gibi Amerika'nın ünlü tatillerinde öğrenciler birlikte dekorasyon ve süsleme yapmaktadır.
Diğer "Washington DC" Dil Okulları