Global School of English - Edinburgh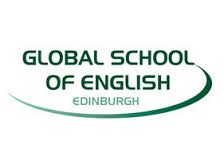 Global School of English - Edinburgh
Okul Tipi: Şehir Merkezi.
Sınıf Kapasitesi: 8
" Global School of English, İskoçya'da aynı aile mülkiyeti altında bulunan üç okuldan biridir. Diğer iki okul Glasgow School of English ve Hamilton School of English'dir. Global School of English 2010 yılında kurulmuş ve Edinburg merkezinde rahat ve hoş bir ortamda sunduğu yüksek kaliteli İngilizce dil kursları ile hızlı bir şekilde adını duyurmuştur. "
İskoçya'nın başkenti olan Edinburgh, tarihi, canlı ve kozmopolit bir şehirdir. Edinburgh çarpıcı mimarisi, etkileyici manzarası, lezzetli yemekleri ve şehre yakın mesafedeki sahil şeridi ve kırsal alanıyla muhteşem bir şehirdir. Dünyanın festival başkenti olarak bilinen Edinburgh UNESCO Dünya Mirası listesinde yer almaktadır.
Global School of English okul binası, Edinburgh'un tarihi New Town bölgesinde 18. yüzyıldan kalma bir konakda yer almaktadır. Okul konum olarak toplu taşıma araçlarına ve Edinburgh Kalesi, Holyrood Sarayı ve İskoç Parlamentosu gibi önemli turistik yürüme mesafesindedir.
Okulun tüm öğretmenleri uluslararası öğrencilere İngilizce öğretmek konusunda uzun yıllar sonucu oluşan deneyime sahiptirler ve güçlü bir öğrenme deneyimi yaşatmak konusunda son derece tecrübelidirler. Global School of English'in sosyal programları ve etkinlikleri eğitiminiz süresince size keyifli vakit geçirtecek ve öğrendiklerinizi pratik etme şansı sunacaktır.
Global School of English'i seçmeniz için nedenler:
Mükemmel şehir merkezi konumu
Küçük ve samimi
Yılın 50 haftası eğitime açık
Her pazartesi kurs başlangıcı (tatil hariç)
Yıl boyu çok uluslu ortam
1 - 52 hafta arası esnek kurs süreleri
Ortalama 8 kişilik sınıflar
125 £'den başlayan fiyatlar
Paranızın karşılığı
Kayt ücreti yok
Yaz ek ücreti yok
12 hafta üzeri kayıtlarda ücretsiz havaalanı transferi
12 hafta üzeri kayıtlarda ücretsiz konaklama ayarlama
Düzenli sosyal programlar ve etkinlikler
Sunulan Programlar:

Konaklama Türleri:
Aile Yanında
Yurt
Öğrenci Evleri
Diğer "Edinburgh" Dil Okulları