ELC Bristol - Bristol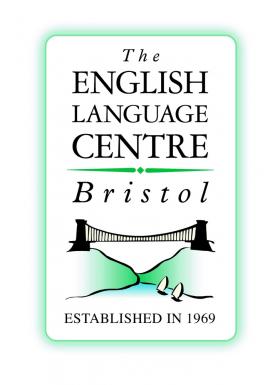 Okul Tipi: Şehir Merkezi.
" English Language Centre 1969 yılında kurulan, dünyanın her yerinden gelen öğrenciler için yoğun genel İngilizce ve sınav hazırlık kursları sunan ve bir aile tarafından işletilen bir okuldur. Bristol canlı bir üniversite kenti ve Batı İngiltere'nin kültür merkezidir. "
Bristol İngilizce öğrenmek için harika bir yerdir. Londra'ya 100 millik mesafede bulunan Bristol, Batı İngiltere'nin kültür başkentidir. Şehir 2014 yılında The Sunday Times ve 2013 yılında Guardian Gazetesi tarafından İngiltere'nin yaşamak için en iyi kenti seçilmiştir.
ELC Bristol'ü Seçmek İçin On Neden:
1969 yılında kurulmuş, Bristol'de geçirdiğiniz zamanın yaşamınızdaki en iyi ve en üretken süre olması için elinden gelen herşeyi yapacak deneyimli ve öğrencilerine özen gösteren öğretmenlerin çalıştığı bir aile tarafından işletilen okul.
Yoğun Genel İngilizce kursları ve Cambridge ve IELTS sınavlarına hazırlık. Birleşik Krallık'ta ileri eğitimine devam edecek öğrenciler dahil tüm motive öğrenciler için uygun.
Gruplar, küçük öğrenciler ve yarı zamanlı öğrenciler yok - böylece okulun eşsiz bir atmosferi olması sağlanır.
Genel olarak 18 - 30 yaş grubunda 35 farklı ülkeden gelen ortalama 185 öğrenciden oluşan mükemmel bir uluslararası karışım mevcuttur.
Bristol canlı bir üniversite kenti ve Batı İngiltere'nin kültür başkentidir. Okul, Üniversite'ye yakın bir yerde, kentin en iyi bilinen bölgesindedir. Okulda eksiksiz bir sosyal program sunulmaktadır ancak isterseniz Üniversite'nin spor ve sosyal kulüplerine de katılabilirsiniz - İngiliz arkadaşlar edinmenin harika bir yolu.
Kalacağınız yer okula yürüme mesafesinde olacağından toplu taşıma araçlarına para harcamanız gerekmeyecektir. Bir aile yanında, bağımsız öğrenci evlerinde ya da apartman dairelerinde veya yaz boyunca mevcut güzel üniversite rezidansı Goldney Hall'da kalabilirsiniz.
Bristol'da çok az sayıda dil okulu bulunmaktadır. Bu yüzden, İngilizlerle tanışmanız daha kolaydır ve okul için de size kaliteli kalacak yer bulmak daha kolaydır.
Bristol, işsizlik oranı düşük zengin bir kenttir. Bu yüzden, yarı zamanlı iş bulmak zor değildir.
Bristol International Airport'dan ucuz uçak biletiyle 35 Avrupa kentine gidebilirsiniz. Çekim merkezi haline gelmiş diğer Avrupa kentlerini ziyaret etmek isterseniz, çok kolaydır.
Okul yılın büyük bölümü doludur - gerçek bir kalite göstergesi.
Sunulan Programlar:

Konaklama Türleri:
Aile Yanında
Yurt
Öğrenci Evleri
Öğrenci Rezidansları
Okul Olanakları:
2 ortak kullanımlı oda, içecek makineleri, rahat koltuklar, geniş ekran televizyonlar, bilardo masaları, 2 multimedya merkezi, ücretsiz internet ve Wifi.
Sosyal Aktiviteler:
Welcome Drinks at the Avon Gorge, Afternoon Tea at Brown's, Friday Film Club, Exursion to Bath and the Roman Baths, Evening Harbour Cruise, Talk: Bristol Music Scene, Live Music at the Old Duke, Fresher's Fair, Excursion to Oxford.
Diğer "Bristol" Dil Okulları