Bristol Language College - Bristol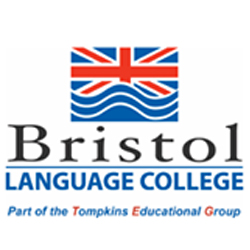 Bristol Language College - Bristol
Okul Tipi: Şehir Merkezi.
Sınıf Kapasitesi: 14 öğrenci
" Bristol Language College, The Tompkins Educational Group'a (TEG) ait bir dil okuludur. The Tompkins Educational Group yabancı öğrencilere ağırlıklı olarak İngilizce dil kursları vermektedir. İngilizce'nin yanı sıra İspanyolca ve Fransızca dil kursları da TEG okullarında yabancı öğrencilere sunulmaktadır. "
Bristol bulunduğu bölgenin en büyük ve en gelişmiş şehridir. Ekonomisi havacılık, bankacılık, medya ve turizme dayalıdır. Bristol büyük bir nüfusa sahip olmasına rağmen diğer büyük şehirlerde ki gibi kopuk bir toplum olmayıp, kaynaşmış bir nüfusa sahiptir. Bristol'da sık sık düzenlenen halk etkinlikleri ve festivaller bu bağları korumuştur. Tiyatroları, görsel sanatları, konserleri, caddeleri ile kültürel bir zenginliğe sahiptir.
Bristol Language College, Bristol'ın ünlü Cabot Circus alışveriş merkezine çok yakın bir konuma sahiptir. Bölgenin tüm popüler yerlerine kolayca erişilebilcek bir yerde konumlanmıştır.
Bristol Language College'ın öne çıkan özellikleri:
Küçük sınıflar (maksimum 14, ortalama 8 kişilik), özel öğretmenler, farklı milletlerden karışık öğrenciler
Diğer dil okullarına göre daha adil ve ucuz fiyatlar
İlginç, zorlu ve eğlenceli dersler
Modern olanaklara sahip konforlu sınıflar
Derslerden önce ve sonra dinlenmek için öğrenci alanları
Düzenli ve eğlenceli aktivite programı
Ücretsiz Wi-Fi
İngilizce dil öğrencileri için ücretsiz ilk ders kitabı
Ücretsiz sıcak içecekler
Yardımsever konaklama servisi
Sunulan Programlar:

Sosyal Aktiviteler:
Lokal pub ve bar partileri, Çevre şehirlere günü birlik geziler, Uluslararası yemek etkinlikleri, Kolej partileri, Spor aktiviteleri.
Diğer "Bristol" Dil Okulları