Winchester Language College - Winchester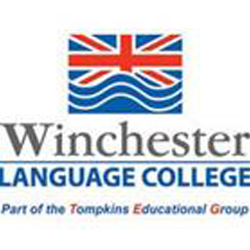 Winchester Language College - Winchester
Okul Tipi: Şehir Merkezi.
Sınıf Kapasitesi: 14 öğrenci maksimum
" Winchester Language College, The Tompkins Educational Group'a (TEG) ait bir dil okuludur. The Tompkins Educational Group yabancı öğrencilere ağırlıklı olarak İngilizce dil kursları vermektedir. İngilizce'nin yanı sıra İspanyolca ve Fransızca dil kursları da TEG okullarında yabancı öğrencilere sunulmaktadır. "
Winchester Language College Southgate Caddesi üzerinde şehir merkezine sadece 2 dakikalık yürüme mesafesindedir. Okul Winchester Üniversitesi'ne yakın, yoğun bir cadde üzerinde klasik Georgian tarzı binada konumlanmıştır. Okul binası Winchester Katedrali ve tarihi merkezinin mükemmel manzarasına sahiptir.
Winchester Language College'ın öne çıkan özellikleri:
Küçük sınıflar (maksimum 14, ortalama 8 kişilik), özel öğretmenler, farklı milletlerden karışık öğrenciler
Diğer dil okullarına göre daha adil ve ucuz fiyatlar
İlginç, zorlu ve eğlenceli dersler
Modern olanaklara sahip konforlu sınıflar
Derslerden önce ve sonra dinlenmek için öğrenci alanları
Düzenli ve eğlenceli aktivite programı
Ücretsiz Wi-Fi
İngilizce dil öğrencileri için ücretsiz ilk ders kitabı
Ücretsiz sıcak içecekler
Yardımsever konaklama servisi
Sunulan Programlar:

Sosyal Aktiviteler:
Lokal pub ve bar partileri, Çevre şehirlere günü birlik geziler, Uluslararası yemek etkinlikleri, Kolej partileri, Spor aktiviteleri.