Glasgow School of English - Glasgow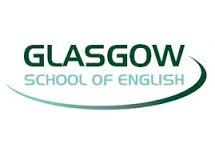 Glasgow School of English - Glasgow
Okul Tipi: Şehir Merkezi.
Sınıf Kapasitesi: 12
" 1997 yılında kurulan Glasgow School of English, aynı aile mülkiyeti altında İskoçya'da üç okuldan biri olmanın haklı gururunu yaşamaktadır. Diğer iki okul Global School of English-Edinburgh ve Hamilton School of English-Edinburgh'dur. Glasgow School of English Glasgow'un merkezinde bulunmaktadır. İskoçya'nın en büyük ve en canlı şehrinde İskoçya'nın tarihini, kültürünü, yaşam şeklini ve çay kültürünü tanıyarak İngilizce dil eğitiminizi alabilirsiniz. "
Glasgow İskoçya'nın en büyük ve en canlı şehridir. İskoçya'nın en iyi kültür, sanat, müzik, eğlence ve alışveriş merkezlerine ve restoranlarına ev sahipliği yapmaktadır. Glasgow ekonomik bir şehirdir ve İngiltere, Avrupa ve Ortadoğu'nun geri kalanına bir dizi mükemmel ulaşım bağlantıları vardır. Glasgow Uluslararası Havalimanı, şehir merkezine otobüs ile sadece 20 dakikalık mesafededir.
İster IELTS veya TOEIC gibi bir sınavı geçmek isteyin, ister İngilizce dil becerilerini geliştirmek ve bir İngiliz üniversitesine girmek isteyin, Glasgow School of English amaçlarınıza ulaşmanızada size yardımcı olacaktır.
Glasgow School of English'i seçmeniz için nedenler
Mükemmel şehir merkezi konumu
Küçük ve samimi okul
Yılın 50 haftası açık
Her pazartesi başlangıç (tatiller hariç)
50 farklı ülkeden öğrenci
1 - 52 hafta arası esnek kurs seçenekleri
Ortalama sınıf mevcudu 12
Paranızın karşılığı
Kayıt ücreti yok
Summer suplement yok
12 hafta üzeri kayıtlarda ücretsiz havaalanı transferi
12 hafta üzeri kayıtlarda ücretsiz konaklama ayarlama
Tamamen ücretsiz okul tesisleri
Sunulan Programlar:

Konaklama Türleri:
Aile Yanında
Yurt
Öğrenci Evleri
Diğer "Glasgow" Dil Okulları