ELS Language Centers - Cincinnati, OH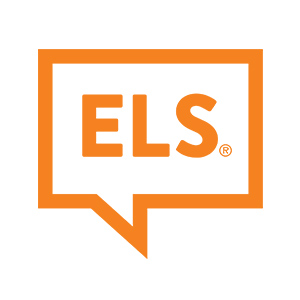 ELS Language Centers - Cincinnati, OH
Okul Tipi: Kampüs.
Okul Kapasitesi: Sınıf başı ortalama 15 öğrenci
Sınıf Kapasitesi: 15 öğrenci
" ELS dünyanın her bir yöresindeki 175 ülkeden 1.100.000'dan fazla öğrencinin İngilizce öğrenmesine yardım etmiştir. ABD ve Kanada'daki 60'ten fazla merkeziyle (50'den fazlası üniversite kampüslerindedir), ELS öğrencilere yoğun İngilizce programları ve üniversite yerleştirme yardımından yöneticiler için ticari programlara ve tatilde öğrenim opsiyonlarına kadar çeşitli seçenekler sağlar. "
ELS Cincinnati, şehir merkezinde, Cincinnati'nin üst yakasındaki University of Cincinnati (UC)'de yer almaktadır. Bu ultra modern kampüs, yaşamak ve öğrenmek için gerekebilecek her şeyle donatılmıştır. ELS Merkezi mağazalara, restoranlara, spor olanaklarına ve Cincinnati'yi "ABD'nin en eğlenceli şehirleri" arasında ilk 20'ye sokan etkinliklerine oldukça yakındır. Cincinnati, ABD'deki diğer şehirlerden daha yüksek oranda Küresel Şirketlere sahiptir; bu şirketler arasında Procter and Gamble, General Electric ve Toyota North America gibi şirketler de vardır. Birçok üniversite programından öğrenciler bu şirketlerde staj yaparlar.
Sunulan Programlar:

Konaklama Türleri:
Aile Yanında
Öğrenci Rezidansları
Okul Olanakları:
Beysbol sahası, Bilgisayar merkezi, Spor Salonu, Futbol sahası, Yüzme havuzu (kapalı), Tenis kortu, Sağlık merkezi, Basketbol kortu, Kütüphane, Raketbol/squash Kortları, Fitness Merkezi, Kafeterya
Sosyal Aktiviteler:
Ping-pong, Rafting, Paintball, Beyzbol, Bowling, İkram günleri