Devon School of English - Devon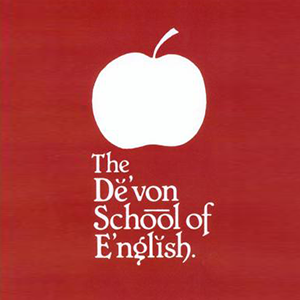 Devon School of English - Devon
Okul Tipi: Şehir Merkezi.
Okul Kapasitesi: 180 öğrenci
Sınıf Kapasitesi: 10-12 kişi
" Devon School of English, bağımsız bir aile şirketi olarak eğitim sektöründeki en son gelişmelere kolayca adapte olmaktadır. Okulun öğretim çizgisi öğrencilerine rahat bir ortamda kendilerine güvenerek İngilizce konuşmalarını sağlamak üzerinde ilerlemektedir. "
The Devon School of English iki ayrı Victorian tipi binada faaliyet göstermektedir. Hem kent merkezine hem de denize 400 m. mesafededir. Okul, Paignton'un merkezine çok yakındır. İyi bir şekilde düzenlenmiş sınıflar ve öğrencilerin günlük gazete ve dergi okuyabileceği, televizyon ve video izleyebileceği geniş bir dinlenme salonu vardır. Ayrıca, öğrencilerin oturup dinlenebileceği veya konuşarak İngilizce pratik yapabilecekleri oldukça geniş bir bahçesi vardır.
Okulun önerdiği tüm aileler yanlarında yabancı öğrenci misafir edebilmek için gerekli bilgi ve beceriye sahip olduklarını gösteren bir sertifika ve polisten aldıkları güvenilirlik belgesine sahiplerdir. Aileler okula yürüyüş mesafesindedir.
Sunulan Programlar:

Konaklama Türleri:
Aile Yanında
Öğrenci Rezidansları
Hotel
Okul Olanakları:
24 sınıfı, dil laboratuvarı, bilgisayar odası, kütüphanesi, kantini, dinlenme salonu ve oldukça büyük bir bahçesi bulunmaktadır.
Sosyal Aktiviteler:
Spor faaliyetleri, Çevre şehirlere geziler, Golf, Binicilik, Çeşitli aktiviteler
Diğer "Devon" Dil Okulları